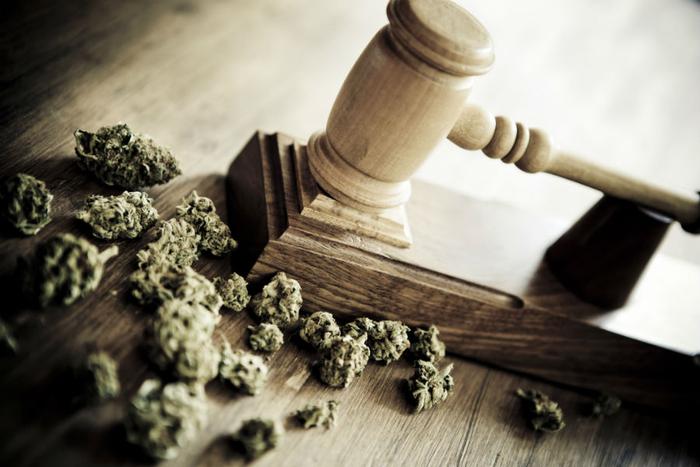 A man who hoped to become a firefighter in Bridgeport, Connecticut is discovering what the disabled community and others have grappled with for decades: even legal marijuana use can cost a person their employment.  
James Bulerin III was rejected from the same fire department where his father had built his career, and where he hoped to follow in his father's footsteps, because he has a medical marijuana card and tested positive for the drug, he says. He is now suing for discrimination.
"The city has disqualified him from being a firefighter, which is a clear violation of the state law," Bulerin's lawyer told a local newspaper, referencing the state law that legalized medical marijuana in Connecticut in 2012.
Challenging policies
It's not the first lawsuit to challenge employers over their marijuana policy. Brandon Coats spent three years working in tech support for Dish Network, the broadcasting corporation headquartered Colorado, where voters legalized medical marijuana back in the year 2000.
The job was one of the few that Coats was able to do; a car accident in his youth left him paralyzed from the waist down and dependent on a wheelchair for his mobility. He obtained a medical marijuana card because the drug helped control his muscle spasms. Paralyzed patients and others with spinal injuries say that marijuana can help control clonus, the name for the condition that causes involuntary muscle spasms.
But none of this mattered to dish. In 2010, Coats was one of several dozen employees who was asked to take a random drug test. Coats was fired because he tested positive for THC, which is known to stay in a user's system well after the high has worn off.
Coats sued. His lawsuit reached the Colorado Supreme Court, which ultimately ruled that employers could fire disabled people for legally using marijuana in states where it is regulated because the substance is still illegal under federal laws. Despite the disappointing outcome, Coats remained optimistic that this case could help others.
"I think it should be legalized and me bringing the lawsuit forward will help with that. Small steps," he told Consumer Affairs several years ago.
Meanwhile, the more recent case that Bulerin has filed against the city of Bridgeport is expected to have its next hearing on February 21.
"As long as he is not using the drug during working hours, he can't be denied an employment opportunity," his attorney told a local newspaper.