---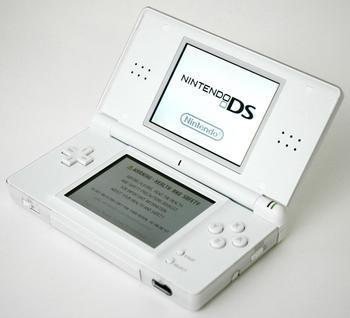 Usually, when you buy a computer or video-game system, any pre-installed software is considered a nice bonus. But that's assuming you both want and expect said software, and if you're buying a video-game system for your kids, chances are you neither want nor expect it to come pre-loaded with pornography.
So it's a good thing you're not Tom Mayhew of Hampton, Va., who told local news station WAVY that the Nintendo DS he bought from a local Walmart for his 8-year-old son turned out to have exactly such images on it. And of course, since Mayhew had family visiting for the holiday, it wasn't only his son who discovered the images on his game system; pretty much all the younger members of the extended Mayhew clan made this discovery at once.
Mayhew told WAVY that he bought the Nintendo game console on Dec. 23, but the obscene images on it were time-stamped in early December. Walmart has not responded to WAVY's request for comment.
Assuming Mayhew's story is correct, the most likely explanation is that somebody bought the Nintendo and returned it to Walmart for whatever reason – whether an honest change of heart, or possibly some weird prankish desire to pre-load pornographic pictures onto a kids' gaming device.
Not the first time
In fairness to both Walmart and Nintendo, this is hardly the first time somebody was surprised by the discovery of old porn on a supposedly new item.
As early as 2003, the BBC reported the story of a British couple who'd bought a "new" digital camera at a respectable department store and found the memory stick pre-loaded with explicit imagery. And only two months ago, a man in New Zealand claimed his son found pre-loaded porn on a new phone.
Though such stories are pretty easy to find online, they're still very rare compared to the hundreds of millions of electronics sold every year. The chance that you personally will ever find such a surprise on your own newly bought devices is very small — but nonetheless, if you're giving electronic items as a gift (especially to a minor), even if the items appear brand-new, direct from the manufacturer and still in their original wrapping, it's a good idea to open and test these items before you give them to their intended recipient — partially to make sure all its features work as they're supposed to, but also to check against any extra features you'd rather not have your kids exposed to.
---