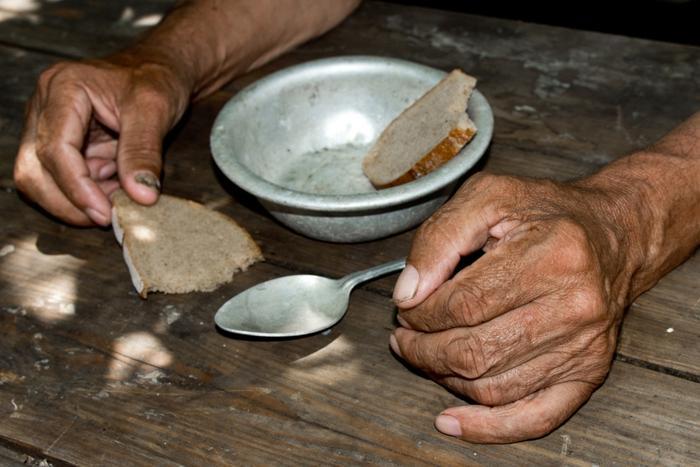 While obesity continues to affect all age groups across the country, a new study conducted by researchers from the University of North Carolina at Chapel Hill found that this health issue often goes hand-in-hand with its direct opposite -- undernourishment. 
According to the researchers, low- and middle-income nations are struggling with these competing nutrition issues, as residents are either not getting enough nourishment or are dealing with obesity. 
"We are facing a new nutrition reality where major food system changes have led the poorest countries to have high levels of overweight and obesity along with undernutrition," said researcher Barry M. Popkin. 
"Our research shows that overweight and obesity levels of at least 20 percent among adults are found in all low-income countries. Furthermore, the double burden of high levels of both undernutrition and overweight occurs primarily in the lowest-income countries -- a reality that is driven by the modern food system. This system has a global reach and is preventing low- and even moderate-income countries and households from consuming safe, affordable, and healthy diets in a sustainable way." 
Conflicting struggles
To understand the severity of this problem, the researchers evaluated survey responses from both low- and middle-income countries that spanned three separate decades, though they focused their findings primarily on the 1990s and 2010s. 
The researchers discovered that low- and middle-income countries have been struggling rather consistently since the 1990s when it comes to dealing with both forms of malnutrition. In both the 1990s and the 2010s, nearly 40 percent of the countries involved in the study had residents that dealt with both undernourishment and obesity. 
Malnutrition has only continued to persist, especially in recent years and in the poorest parts of the world. Over a dozen new countries -- those with the lowest incomes -- reported dealing with both ends of the malnutrition spectrum during the 2010s. 
The researchers cite rapidly changing food habits and the over-availability of ultra-processed foods as two factors contributing to these nutrition trends. Moving forward, they hope that these findings incite change once more in the food industry, and a greater emphasis is placed on balancing nutrition in low- and middle-income nations. 
"Emerging malnutrition issues are a stark indicator of the people who are not protected from the factors that drive poor diets," said Popkin. The poorest low- and middle-income countries are seeing a rapid transformation in the way people eat, drink, and move at work, home, in transport and in leisure. These changes include disappearing fresh food markets, increasing numbers of supermarkets, and the control of the food chain by supermarkets and global food, catering, and agriculture companies in many countries."