---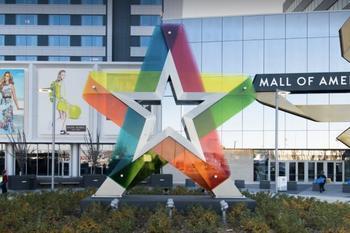 Thanksgiving is perhaps the biggest American holiday. It originated on these shores and remains unique to the U.S. The Mall of America is America's biggest shopping mall and in recent years, the two have co-existed, with shoppers jumping up from the dinner table to start their holiday shopping.
But not this year. The giant Minnesota mall announced today that it will be closed on Thanksgiving Day for the first time ever. The mall's 520 stores can open if they want to but few are expected to do so.
Mall management says it simply wants to give employees a day off and get the holiday shopping emphasis where it belongs -- on Black Friday, the day after Thanksgiving.
"We've been talking about this for months, looking at the numbers, looking at the pros and the cons," said Jill Renslow, the mall's senior vice president of marketing and business development, according to a report in the Minneapolis Star-Tribune. "We're excited to give this day back to our employees so they can celebrate with their families."
"Special magic"
Renslow also hopes the move will "bring that special magic back to Black Friday" and noted that the mall will throw open its doors at 5 a.m. on Black Friday, welcoming shoppers perhaps still somewhat besotted with family, food, and friends.
Critics have warned that Thanksgiving has been in danger of becoming little more than an elaborate luncheon that kicks off Black Friday, as stores great and small began opening for at least part of the traditional holiday in recent years.
For their part, retailers have complained that the extra hours have not generated appreciably more revenue but have simply spread it out over a greater time period while increasing labor, utility, and advertising expense.
That apparently mirrors Renslow's thinking. 
"By closing on Thanksgiving, we're confident we'll still get those strong numbers throughout the Black Friday weekend." she said, according to the Start-Tribune.
---