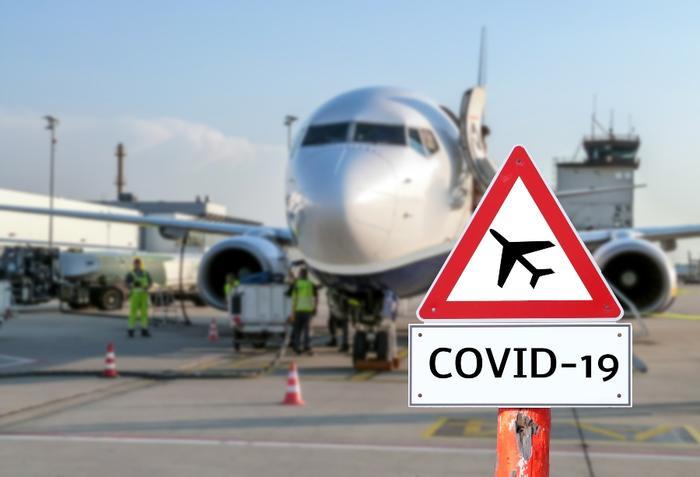 The coronavirus looms no larger than in the travel world. According to a new poll released Wednesday by the Global Business Travel Association (GBTA), the virus could potentially cost the industry $46.6 billion per month. 
Nearly every major airline has offered travelers waivers on existing bookings to waylay some of the trepidation, but flight loads are still lagging behind the norm.
In hopes of restoring some confidence and getting folks back on their airplanes, American Airlines, Delta Airlines, and Southwest Airlines are making it known that they're going the extra mile by thoroughly cleaning and disinfecting anything a traveler may come in touch with.
American Airlines
At the top of its declaration on cleanliness, American wants to reaffirm the flying public that its  "cleaning practices have always met or exceeded all CDC guidelines." The airline says it's scrubbing down its aircraft with an EPA-approved disinfectant, as well as taking additional time on the ground to give each plane a 30-point cleaning package every day. 
The things travelers come in contact with the most -- like tray tables and armrests -- are also getting a more thorough cleaning. The air that passengers breathe is also getting added scrutiny. 
"Most of our aircraft are equipped with High-Efficiency Particulate Air (HEPA) filters that provide a complete air change approximately 15 to 30 times per hour, or once every two to four minutes," the company said, noting that its HEPA filter's complete air change is similar to the standard for hospitals.
As far as inflight dining and beverage service is concerned, all catering equipment on international flights is getting extra sanitation and disinfection. That includes tableware, dishes, glassware, and utensils. Anything that's not used gets discarded.
American seems to have thought of everything. It says even the headphones it passes out are being sanitized. 
Delta Airlines
Delta's efforts are on par with American's. In addition to consulting with the CDC, Delta has also called in the World Health Organisation (WHO) to ensure that it meets or exceeds the agency's precautions related to the coronavirus.
One interesting procedure that caught ConsumerAffairs' eye is Delta's deployment of "fogging."  The airline says that starting in February, when the coronavirus was in its infancy, it began using a fogging technique with an EPA-registered disinfectant on in-bound flights from Asia destined for the airline's U.S. gateways (Atlanta, Detroit, Honolulu, Los Angeles, Minneapolis/St. Paul, Portland and Seattle). 
"We are working rapidly and have sourced additional machines to expand fogging to inbound international flights, prioritizing trans-Atlantic inbound flights from markets with reported coronavirus cases," the airline noted.
Southwest Airlines
Southwest Airlines says that it, like Delta and American, is following recommendations from the CDC and WHO, as well as using HEPA filters and cleaning, sanitizing, and disinfecting the aircraft cabin every night.
It also says that each of its aircraft is "tidied" between flights "in accordance with an established program aimed at providing a clean and inviting cabin environment."