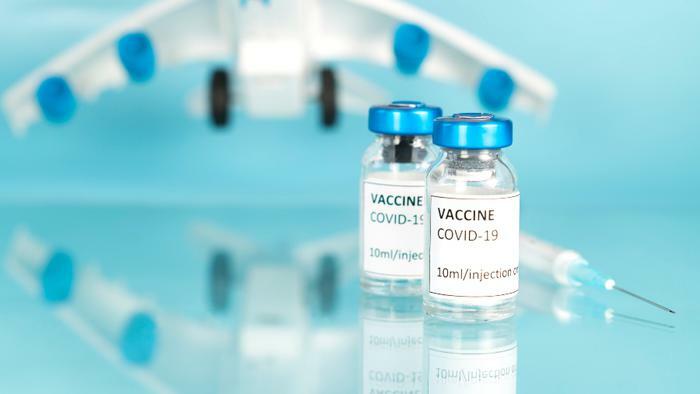 The great vaccination mandate debate took a new turn on Wednesday. While some companies are requiring their workforce to be vaccinated against COVID-19, three of the largest U.S. airlines have decided to go the opposite route. American Airlines, Delta Air Lines, and Southwest Airlines will no longer make workers get vaccinated. 
This marks the first time that American and Southwest have issued a vaccination direction, but it's a complete about-face for Delta. Earlier this year, it said all new employees would be required to demonstrate proof of vaccination. 
The country's fourth-largest airline -- United -- took the opposite stance earlier this week when it mandated that all employees have to be vaccinated.
"Strongly encourage" is the new line airlines are toeing
As reported by CNN, Southwest CEO Gary Kelly said in a company memo that he would "continue to strongly encourage" employees to get vaccinated but that the company would not make it a requirement.
"Obviously, I am very concerned about the latest Delta variant, and the effect on the health and Safety of our Employees and our operation, but nothing has changed," Kelly wrote.
Delta CEO Ed Bastian also told Fox 5's "Good Day New York" that he was no longer considering mandating vaccinations for the airline's employees, figuring that "close" may be good enough. 
"We're almost 75 percent vaccinated already," he commented, "and if you think about that, you have probably some portion -- maybe call it five to 10 percent of our employee base -- that's gonna have some medical or religious reason why they're not getting vaccinated, you're really down to a relatively modest number, maybe 10 to 20 percent of the unvaccinated, that you can drive with a mandate."
"We're going to continue to encourage it," Bastian added. "I think there's some additional steps, measures we can take to get the vaccine rates even higher, but what we're seeing is every day, those numbers continue to grow. I'm really proud of our team."
Over at American, CEO Doug Parker gave the New York Times' "Sway" podcast his reasons for why he was avoiding vaccination mandates.
"We certainly encourage it everywhere we can, encourage it for our customers and our employees, but we're not putting mandates in place," Parker told the Times' Kara Swisher.
Following the lead of United's vaccination incentive to employees earlier this year, Parker added that American is offering incentives for unvaccinated employees to get inoculated, including an extra day of vacation next year for those who do so by the first of September.