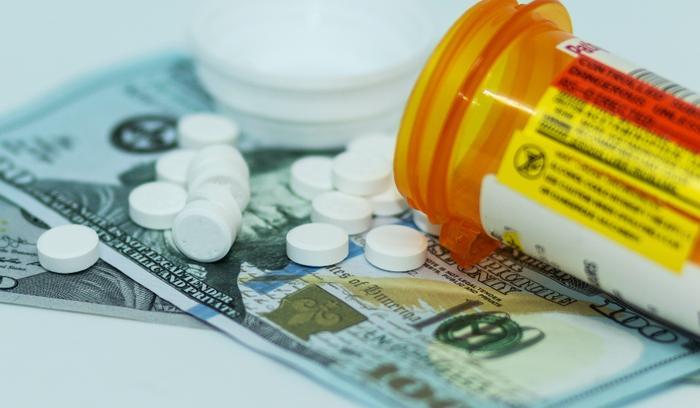 Mallinckrodt announced Wednesday that it has agreed to the terms of a settlement related to its part in the opioid epidemic -- one that would, in the company's words, "resolve all opioid-related claims against the Company." The deal reportedly closes complaints by "thousands of plaintiffs" and is supported by a broad-based group of 47 state and U.S. Territory attorneys general.
The most important part of the proposed settlement is that $1.6 billion in structured payments will go to plaintiffs. The majority of those payments are pegged for a trust designed to cover the costs of opioid addiction treatment and related efforts.
Paying for opioid crisis involvement
Mallinckrodt says that its settlement represents an important step towards resolving the massive amount of lawsuits and litigation connected to the opioid crisis.
"Importantly, when finalized, we believe the proposed settlement and capital restructuring activities will provide us with a clear path forward to achieving our long term strategy, preserving value for our financial stakeholders and providing us with the flexibility to operate effectively," said Mark Trudeau, President and Chief Executive Officer of Mallinckrodt.
Mallinckrodt had previously reached agreements with two counties in Ohio that had filed suit against the company over the opioid situation. However, other companies are still in the weeds. In late 2018, Florida's Attorney General added CVS, Walgreens, and others as additional defendants in its suit in state court against opioid manufacturers.
It's important to note that this isn't Mallinckrodt's first fall from grace. The company was in a similar jam in 2017 when it was forced to pay $100 million to settle antitrust charges after it raised the price of its Acthar medication some 85,000 percent. 
The lawsuits are far from over
Opioid-related lawsuits will continue to swirl for who knows how long. As late as October 2019, there were more than 2,500 suits brought by small towns, cities, counties, tribal authorities, and individuals from across the U.S.
To try and wrestle that unimaginable caseload to a more workable size, U.S. District Judge Dan Polster -- a proponent of "global settlement" deals with Big Pharma -- approved a plan to create something called a "negotiation class."
"It's a novel concept that permits lawyers for a group of 49 local governments to hammer out any settlement deals on behalf of every city and county in the U.S., unless a city or county explicitly opts out of the arrangement," NPR's Colin Dwyer reported.
"Here's a sketch of how that works: If they reach a deal with a particular company, it will be put to a vote among members of the entire negotiation class; if enough of them approve -- and if the judge signs off -- the deal is inked and binding. That would essentially resolve any other lawsuits against the company in the consolidated federal case, and it would protect the company from future lawsuits by cities and counties at the federal level."