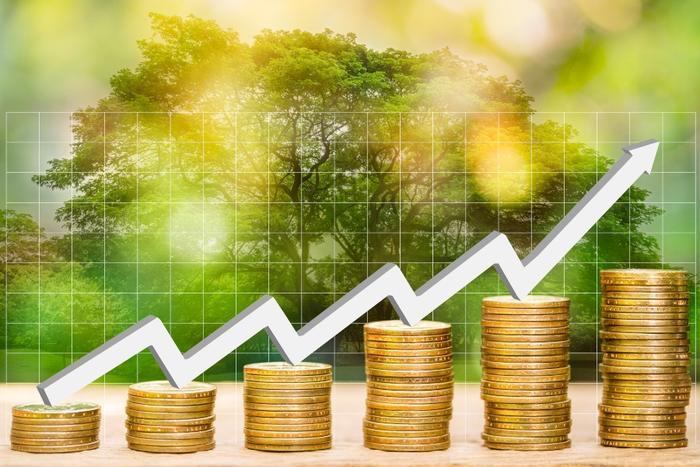 As the risks of climate change become increasingly worrisome, many of the world's largest companies are preparing for the financial impact of the climate crisis, according to a new analysis of corporate disclosures.
More than 200 big businesses say they're preparing to see climate-related costs amounting to nearly $1 trillion within the next five to seven years unless they take steps to prepare, the New York Times reports.
The risk assessment, conducted by the nonprofit CDP (formerly known as the Carbon Disclosure Project), revealed that extreme weather is likely to bring about risks which include having to close down facilities in threatened locations, paying more for insurance, and the impact of consumers switching to more environmentally friendly corporations.
"Changing precipitation patterns, droughts, flooding, and tropical cyclones could potentially damage our manufacturing, research and development, and warehousing/distribution facilities and those of our key suppliers, especially in flood prone areas," Eli Lilly & Co said. "In 2017, our operations in Mexico, US and Puerto Rico were hit by a string of devastating earthquakes and hurricanes."
Assessing risks to operations
"The numbers that we're seeing are already huge, but it's clear that this is just the tip of the iceberg," Bruno Sarda, North America president for CDP, told the Times.
But when it comes to predicting the impact of the climate crisis, many companies still underestimate the dangers that are likely to occur as a result of earth's climate system hitting a "catastrophic tipping point" without "rapid cuts in carbon emissions," Reuters noted.
"Most companies still have a long way to go in terms of properly assessing climate risk," said report author Nicolette Bartlett, CDP's director of climate change.
By having executives report the foreseeable risks of the climate crisis, advocates of greater disclosure "hope to spur enough investment in cleaner industries to cut carbon emissions in time to meet global climate goals," according to Reuters.