---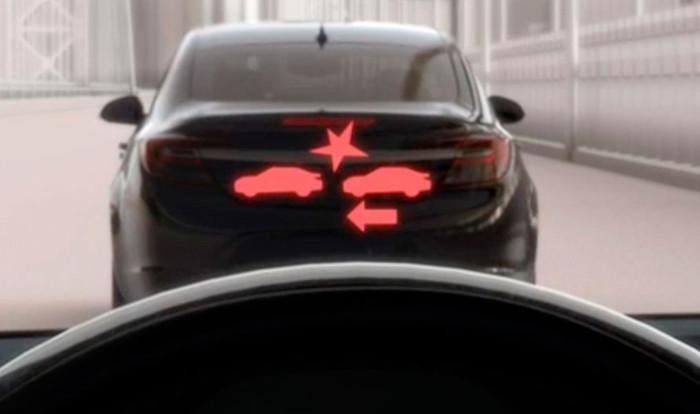 Most of the recent safety improvements to cars have been aimed at protecting occupants after a crash. But an announcement today makes it clear that the emphasis is now shifting to preventing accidents.
Ten major carmakers -- but not Fiat Chrysler, Honda, and Nissan -- have committed to making automatic emergency braking (AEB) a standard feature on all new vehicles they build, the U.S. Department of Transportation, its National Highway Traffic Safety Administration (NHTSA), and the Insurance Institute for Highway Safety (IIHS) announced today.
The 10 companies — Audi, BMW, Ford, General Motors, Mazda, Mercedes-Benz, Tesla, Toyota, Volkswagen, and Volvo — said they will work with IIHS and NHTSA in the coming months on the details, including the timeline for making AEB a standard feature.
There was varying explanations for why Fiat Chrysler (officially known as FCA US LLC), Honda, and Nissan -- the three most prominent manufacturers missing from the list -- were not committing to the technology.
An FCA spokesman insisted the company was committed to the feature, even though it was not included in today's announcement.
"It is currently available on eight of our vehicles, from the compact Fiat 500X to the full-size Dodge Durango. The Chrysler 200 and Jeep Renegade were the first vehicles in their segments with advanced fusion-sensor systems that benefit from camera AND radar technologies. Further proliferation is being considered," the spokesman said in an email to ConsumerAffairs.
Nissan said it had not been approached about the agreement.
"Nissan Group was not asked to be included in today's announcement, but we do look forward to discussing the proposals with NHTSA," Nissan spokesman Steve Yaeger said.
"We are supportive of NHTSA's efforts to significantly reduce traffic accidents and fatalities using a variety of tools, including advanced crash avoidance technology. Infiniti was the first automotive brand to offer Predictive Forward Collision Warning in 2013, and Infiniti has expanded that technology along with Forward Emergency Braking throughout their lineup over the past two years," Yager said. "The all-new Nissan Maxima and Murano also have available Predictive Forward Collision Warning and Forward Emergency Braking. We will evaluate the feasibility of introducing Forward Emergency Braking into our full lineup in the near future as each model is updated."
"Can't be voluntary"
Safety advocates were quick to note the omissions and to insist that all consumers should be able to count on having automatic braking, not just those who buy from certain manufacturers.
"Automatic emergency braking is the next big safety feature on vehicles. It's up there with electronic stability control and airbags.  This can't be voluntary.  This needs a mandated safety standard with rigorous performance measures that trigger a recall if an auto maker doesn't meet them," Clarence Ditlow, executive director of the non-profit Center for Auto Safety, told ConsumerAffairs. 
"Only a rulemaking will give consumer groups the opportunity to raise the hard questions such as if one stops a car going at 25 mph then why not at 50 mph, which is closer to highway speeds? NHTSA should have no part of a private deal cut behind closed doors," Ditlow said.
In July, Fiat Chrysler agreed to pay a $105 million fine, clean up its recall procedures, and buy back some defective vehicles after a probe by federal safety officials. The company acknowledged that it had violated the Motor Vehicle Safety Act's requirements to promptly repair vehicles with safety defects, something it had stridently denied for years.
The fine was the largest ever imposed by the National Highway Traffic Safety Administration (NHTSA)
"Making a difference"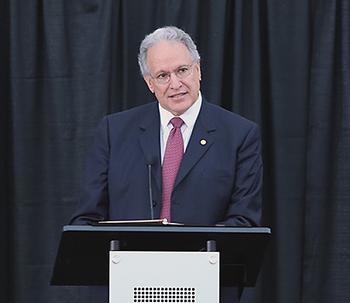 Federal safety officials and the insurance institute also called on reluctant automakers to commit to the technology. 
"AEB is a life-saving technology that should be available to every vehicle owner. In the months ahead, NHTSA will work closely with IIHS and the auto industry to carry out that commitment, and we encourage every other manufacturer to join this effort," said NHTSA Administrator Mark Rosekind.
"We are entering a new era of vehicle safety, focused on preventing crashes from ever occurring, rather than just protecting occupants when crashes happen," said U.S. Transportation Secretary Anthony Foxx. "But if technologies such as automatic emergency braking are only available as options or on the most expensive models, too few Americans will see the benefits of this new era. These 10 companies are committing to making AEB available to all new-car buyers."
The announcement was made at the dedication of IIHS's newly expanded Vehicle Research Center.
Lund said several studies, including a recent report from IIHS, show that AEB technology can reduce insurance injury claims by as much as 35%. The 10 manufacturers committing to across-the-board AEB represented 57 percent of U.S. light-duty vehicle sales in 2014."The evidence is mounting that AEB is making a difference," said IIHS President Adrian Lund. "Most crashes involve driver error. This technology can compensate for the mistakes every driver makes because the systems are always on alert, monitoring the road ahead and never getting tired or distracted."
Should be standard
Consumers Union, publishers of Consumer Reports magazine, had earlier called for the feature to be standard on all cars.
"Forward-collision warning with automatic emergency braking is the biggest safety advancement since the introduction of stability control over two decades ago," says Jake Fisher, director of auto testing for Consumer Reports. "This is such an important safety feature that all other manufacturers should bring it to their vehicles as soon as possible."
Automatic emergency braking systems could drastically reduce rear-end crashes—either in avoiding them altogether, or at least reducing the velocity of the collision. The price-per-car for a frontal-collision warning system is $250 to $400—a fraction of the typical charge for an ambulance ride, Fisher said.
---