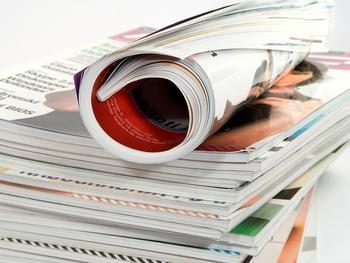 A magazine subscription service that allegedly tricked consumers into signing up for expensive subscriptions has been ordered to pay more than $23 million by a Nevada federal judge.
U.S. District Judge Andrew Gordon ordered Publishers Business Services and six other defendants to pay the Federal Trade Commission (FTC) $23,773,147.78 for unfair and deceptive trade practices while selling magazine subscriptions, Courthouse News Service reported.
Testimony in the case indicated that Publishers Business Services placed more than 25 million calls to consumers and told them they would get a "surprise" for participating in a survey.
"The surprise was that the defendants were selling the consumer magazine subscriptions," Judge Gordon wrote in his 13-page ruling.
Gordon said fast-talking telemarketers gave consumers the impression that they would get free magazines, paying only a shipping and handling fee when in fact they were agreeing to pay hundreds of dollars in subscription fees.
The FTC filed its initial lawsuit in 2008, and a federal court found in the FTC's favor in 2011. The $23 million figure was "based on the presumption that all first-time orders were made in reliance on the deceptive practices," Judge Gordon's ruling said.
Publishers argued the federal court does not possess the authority to award financial damages and said the FTC had not proven the company's revenues were the result of widespread deception, but in his ruling, Gordon said "evidence showed consumers were confused about the transaction." 
Gordon said the FTC proved Publishers made widely disseminated material misrepresentations, and people bought the products. He also turned aside the argument that some consumers were happy with their magazines.