---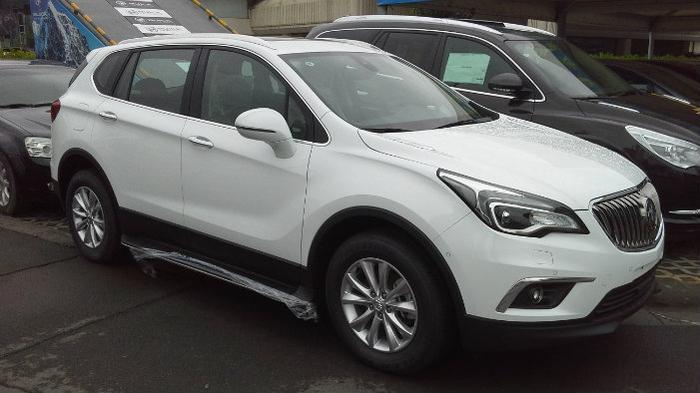 Are you one of those people who buys "American" cars in hopes of supporting U.S. workers and the domestic economy? If so, you may want to take a careful look before driving off in a Buick Envision, a crossover that's quite popular in China, where it is manufactured.
Automotive News reports that General Motors is going ahead with plans to sell the Envision in the U.S., possibly as early as this spring. GM has not officially confirmed its plans and called the report "speculation."
GM reportedly thinks it can sell 30,000 to 40,000 of the cars annually, thanks in part to Americans' renewed love affair with light trucks, now that gas prices have sunk and some consumers have become disillusioned with hybrids, "clean diesels", and other fuel-sippers.
If GM goes ahead with its plans, the Envision will become the first Chinese-made light vehicle to be sold in the U.S. under a Big 3 brand.
The United Auto Workers Union is not pleased and, in August, called the prospect of a Chinese-made Buick "alarming."
Volvo, which is now owned by a Chinese company, began importing a Chinese-made vehicle to the U.S., the S60 Inscription, earlier this year. 
---