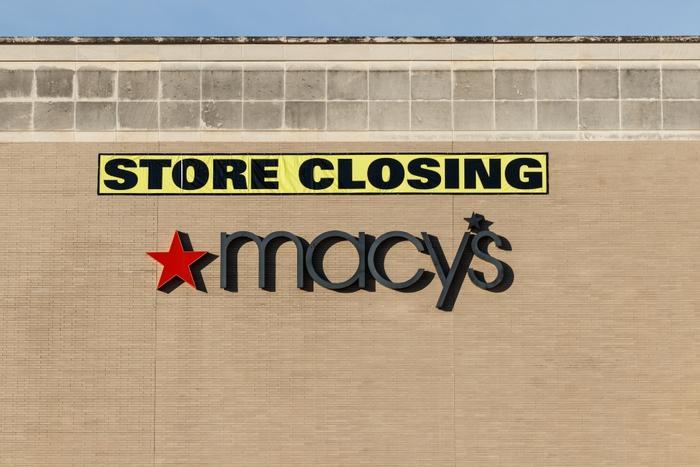 Macy's is closing 125 department stores over the next three years, a major blow to shopping malls already struggling to fill empty spaces and attract consumers.
In addition, the department store chain is reducing its corporate workforce by 2,000 and closing its dual headquarters office in Cincinnati, consolidating those functions in New York. The company presented these moves as part of "an updated strategy" to stabilize profitability.
"We have a clear vision of where Macy's, Inc. and our brands, Macy's, Bloomingdale's and Bluemercury, fit into retail today," said Jeff Gennette, chairman and CEO at Macy's. "We are confident in our Polaris strategy, and we have the resources required to return Macy's, Inc. to sustainable, profitable growth."
Working on the bottom line
Gennette said the company will focus its efforts on the healthy parts of the business while directly addressing those areas not contributing to the bottom line.
"Over the past three years, we have shown we can grow the top-line; however, we have significant work to do to improve the bottom-line," he said.
Macy's has a strong online retail channel but is also burdened with real estate due to operating stores across the country -- mostly in malls where foot traffic has continually declined over the last decade.
In 2017, Macy's closed 68 stores after a disappointing holiday season, calling it "a series of actions to streamline its store portfolio, intensify cost efficiency efforts and execute its real estate strategy." The closings were part of about 100 that were originally announced in August 2016.
After these latest cuts, Macy's will have about 400 stores in operation. In its analysis of the move, The Wall Street Journal notes that Macy's struggled financially as it began to pull out of shopping malls and focus more spending on e-commerce.
Malls are big losers
After the people losing their jobs, the biggest losers in Macy's move may be the nation's shopping malls. These malls have lost other anchors such as Sears and JC Penney in recent months, with the retailers closing more stores in the face of rising online competition.
Some struggling malls have attempted to reinvent themselves. In suburban Richmond, Va., Virginia Center Commons sold a significant portion of its property to Henrico County, which plans to build a 200,000 square foot sports complex, taking over space formerly occupied by Sears.
As for Macy's, Gennette says this latest round of store-closings will allow the department store chain to "stabilize margin in 2020 and set the foundation for sustainable, profitable growth."