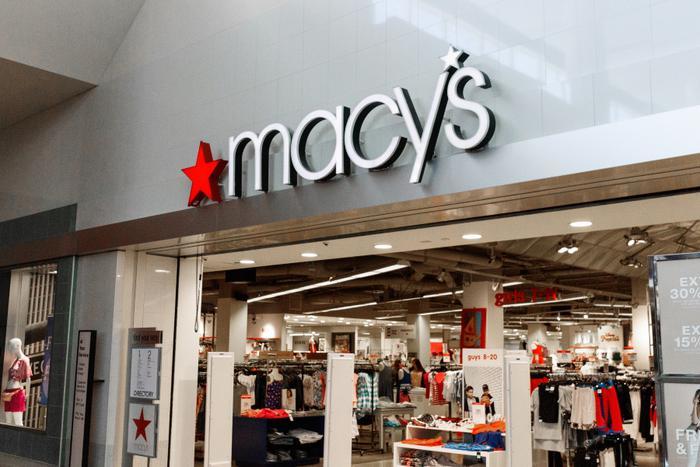 While COVID-19 wreaked havoc with some retailers, forcing them to shut down completely, the department store chain Macy's was able to weather the pandemic thanks to its digital business and a reduction in staff. 
Now that its stores have reopened, the company is preparing for the future. In its crystal ball, Macy's sees potential in taking a unique route of playing two ends against the middle -- being more selective about which malls it's in and testing out the upside of smaller stores away from the bustle of shopping malls.
"We continue to believe that the best malls in the country will thrive," Macy's Chief Executive Jeff Gennette told analysts on Wednesday. "However, we also know that Macy's and Bloomingdale's have high potential [off]-mall and in smaller formats." 
Gennette went on to say that Macy's immediate priority is accomplishing a successful 2020 holiday season. In 2021, the retail chain will start putting its attention on smaller stores and better malls.
"We plan to invest in fashion, digital and omnichannel, work with agility, and galvanize the resources of the company to serve our customers and move the Macy's, Inc. business forward," Gennette concluded.
The prognosis for department stores
Department stores were on the ropes before the coronavirus pandemic emerged, and COVID-19 did Macy's no favors.
"Though Macy's is a traditional titan in the U.S. retail sector, it's struggled to adapt for years. And the pandemic has only exacerbated its issues — though the data shows shoppers are returning, the recovery has stalled," Ethan Chernofsky, VP of Marketing at Placer.ai told ConsumerAffairs. He noted that foot traffic has been down more than 40 percent year-over-year every week since late June.
Placer's data shows that the pinch on Nordstrom is even greater than Macy's. Placer's reasoning is that Nordstrom stores are often in dense urban centers, the areas most heavily impacted by the pandemic. "As a result of that, Nordstrom's foot traffic has remained effectively kneecapped," Chernofsky said, pointing to data showing Nordstrom in-store shoppers down almost 43 percent from 2019 levels for the week of August 10.