---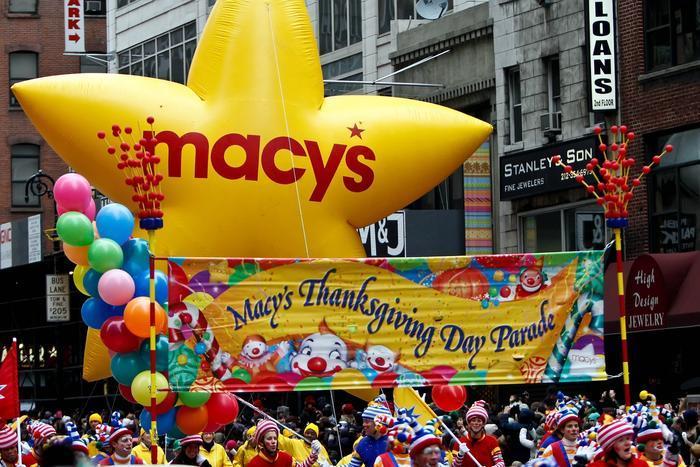 Pretty soon, they'll have to have the Macy's Thanksgiving Day Parade outside a Starbucks. Macy's says it's closing another 100 stores out of its current total of 728. That's in addition to another 40 closures it announced earlier this year.
The locations of the 100 stores on the chopping block were not provided. The number of likely job cuts wasn't available either.
Terry J. Lundgren, Macy's chairman and CEO, said that most of the closures will happen early next year and  would allow Macy's to boost its digital business. In some cases, stores will close when their value as real estate exceeds their value as a real store, the company said. 
"We operate in a fast-changing world, and our company is moving forward decisively to build further on Macy's heritage as a preferred shopping destination for fashion, quality, value and convenience. This involves doing things differently and making tough decisions as we position ourselves to serve customers who have high expectations of their favorite stores, online sites and apps," said Lundgren.
In a press release, Macy's said it "will act to remain connected to customers of the stores it will be closing by supplementing merchandise assortments in surrounding locations, as well as through the company's online site and mobile app."
Sore point
Could be, but Macy's online services are something of a sore point with the consumers who've shared their experiences in recent ConsumerAffairs reviews.
"I ordered a tankini last Tuesday for a pool party I was going to on Saturday. I paid $20 extra for Express shipping, so I would receive it by Friday. As of Thursday, only the bottoms had shipped out," said Danielle of West Hills Calif. "I started to panic. I emailed customer service on Thursday morning, asking when the rest of the suit would ship out. Nothing. No response."
Danielle said that after much calling and frustration, she ended up going to Nordstrom and spending $130 on a swimsuit when Macy's was unable to fill the order or refund her expedited shipping charges. The rest of the "express" order finally arrived a few days later.
"It's a shame, cause the suit is so cute and it would have been nice to wear to the party. Instead, I had to run to Nordstrom on Saturday and spent $130 on a different bathing suit. Thumbs waaaaay down for Macy's!"
Black belt
Julie of Juno Beach, Fla. ordered a black belt from Macys.com. When it arrived, it was gold. She drove to the nearest Macy's and returned the gold belt and, once again, ordered a black belt.
"On July 9th I received email says order is sent, but the belt is chocolate color," she said. Back to the mall she went and talked to a manager named Linda. "I told her what was going on with my order. I told her, 'Macy's made twice mistakes. I need belt, please order another one for me with black color, expedited shipping.'"
But Linda refused and said Julie would have to wait for the chocolate belt to arrive, then bring it to the store to exchange it. 
"I said, "It's been twice Macy's made mistakes. You are the manager, you should do something to solve this problem.' She said 'Sorry,' she cannot help and then she walked away."
"Dynamic digital offering"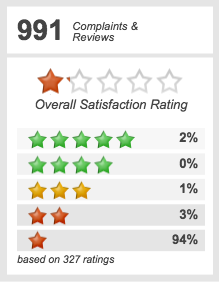 Macy's said that even after the closings, it will have stores in 49 of the 50 largest U.S. markets.
"Customers nearly everywhere in America will have easy access to Macy's stores, with the additional convenience and increased functionality of our dynamic digital offering," Macy's president Jeff Gennette said.
It's no secret that Americans are making a growing number of their purchases online, largely at Amazon. They're also spending less on goods like clothes and housewares -- traditional Macy's strengths -- and more on services, including streaming video, computer games, and home security.
As big retailers like Macy's slowly fade, the large shopping centers that they often anchor are also changing. Some simply close while others adapt by leasing space once used by retail to entertainment, dining, and healthcare services like medical clinics, dialysis centers, and adult day care. 
As for the Macy's Thanksgiving parade, maybe Amazon could deploy a fleet of drones to power the floats and balloons?
---