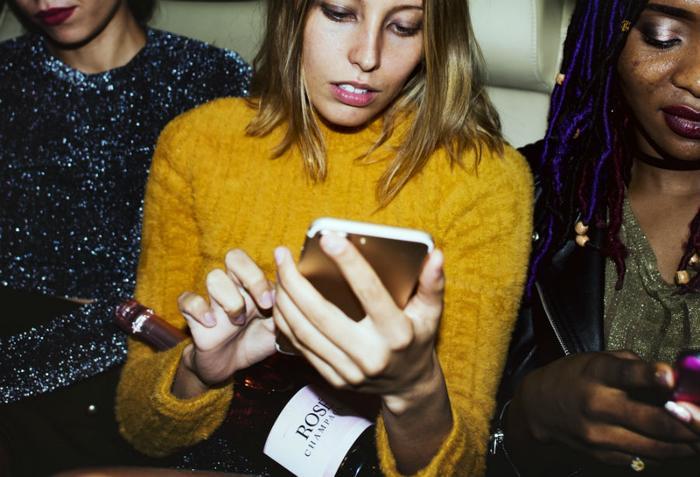 The week between Christmas and New Year's Eve has among the highest rates for drunk driving-related car accidents. Last year, more than 10,000 people died due to impaired driving, according to the National Highway Traffic Safety Administration (NHTSA).
"With people celebrating the New Year and then getting behind the wheel after a night of drinking, Jan. 1 is a particularly dangerous day on the roads," Jana L. Tidwell, manager of Public and Government Affairs for AAA Mid-Atlantic, said in a news release. "Even one death is far too many to be lost from a completely preventable crime."
To help make the drive home safer for New Year's Eve revelers, Lyft is partnering with several local organizations across the U.S. to offer discounted fares on New Year's Eve.
In Texas, the ride-hailing company is partnering with the Texas Alcoholic Beverage commission and others to offer a $5 off code to any ride taken between 8 a.m. on Dec. 31 through 4 a.m. on Jan. 4. The offer code is "NYEPLAN18." Texas residents can also visit the Lyft website to claim the discount code.
In Chicago, Lyft is teaming up with Jack Daniels to offer a similar discount. Those traveling on December 31 can enter the code "JDNYE18" to get 25 percent off rides. In Arizona's Maricopa County, Lyft users can use the code "JOY18" for 20 percent off two rides to and from parties.
Uber discounts for New Year's
Uber also wants to help those ringing in the New Year get home safely. Riders who sign up for the service can get their first ride free (up to $15) by using the code MILLERTIME18. This offer expires Feb. 27.
Uber has also launched a nationwide safety campaign in partnership with Mothers Against Drunk Driving (MADD) to encourage partygoers to order a cab, call an Uber, take the bus, or utilize another mode of public transportation during holiday celebrations like New Year's.
On its website, Uber offered a few tips for New Year's Eve. The company shared the following insights:
Last year on New Year's Eve, ride requests picked up around 8pm as riders headed to celebrations.

Requests slowed down in the hour before the countdown to midnight.

Ride requests picked up from midnight to 3am as riders headed home.
Uber recommended taking advantage of downtime to help "make the most of the big night."
"Since demand typically slows down in the hour before midnight, you could cash in on the expected rush before midnight and still be there to ring in the new year (or just take a break)," the company said.