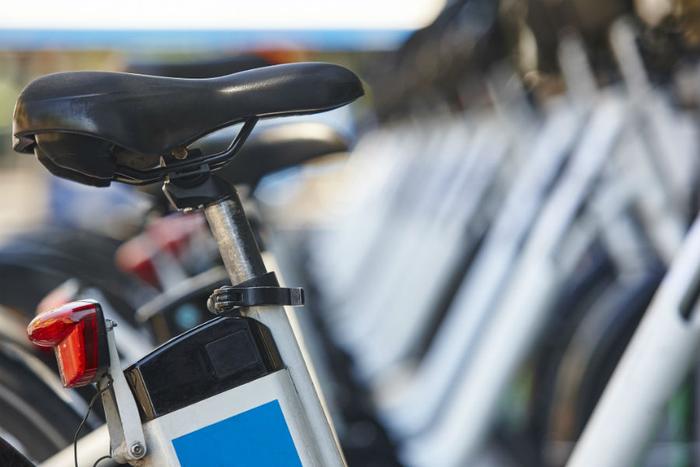 Lyft has removed several thousand of its electric bicycles in New York, Washington DC, and the San Francisco Bay area due to a braking issue experienced by a "small number" of riders.
"We recently received a small number of reports from riders who experienced stronger than expected braking force on the front wheel. Out of an abundance of caution, we are proactively removing the pedal-assist bikes from service for the time being," the company said in a blog post.
The ride-hailing firm said classic bicycles will take the place of the 3,000 bikes it removed from service. Lyft says a new pedal-assist bike will be released soon.
"We have been hard at work on a new pedal-assist bike, and are excited to bring that to you soon. The new bike model will be accessible just by scanning a QR code and overall will be more fun to ride. In the meantime, we will quickly replace the pedal-assist bikes with classic pedal bikes," Lyft said.
Braking problems with e-bikes
Lyft's decision to pull its e-bikes from three markets comes roughly two months after Lime -- an electric scooter service backed by Uber -- admitted that "some riders have been injured" due to a software glitch that caused its scooters to unexpectedly brake.
"...we diagnosed the issue in a laboratory environment and determined that in very rare cases -- usually riding downhill at top speed while hitting a pothole or other obstacle -- excessive brake force on the front wheel can occur, resulting in a scooter stopping unexpectedly," Lime said in a statement published late February.
Lyft, which went public in March with a valuation of over $24 billion, wrote in an SEC filing that it's seeking to offer consumers alternative transportation options.
"Consumers are seeking better ways to get around," Lyft said in the filing. "They have grown accustomed to the convenience and immediacy of the on-demand economy and expect their experiences to be more simple and enjoyable. Existing transportation options have failed to meet this shift in consumer demand, creating the opportunity for a better solution."
The company currently offers bike and scooter rentals, as well as ride-sharing and carpooling services.