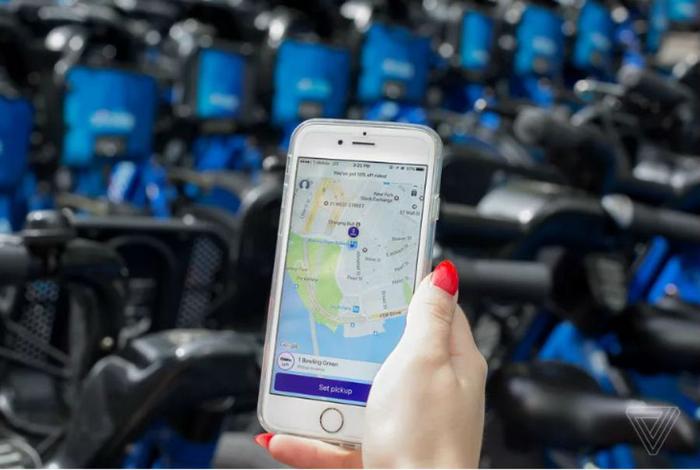 Earlier this month, Lyft announced its acquisition of the bike-sharing company Motivate -- the most widely used bike-share company in the United States. Now, the company is gearing up to fully incorporate bikes and scooters into its app. Though Lyft has yet to give a concrete date on when this will happen, it's likely to happen soon.
"Soon you will be able to get real-time transit information, plan a multi-modal trip, and use Lyft Bikes and Scooters to connect to a local transit shop or shared ride pickup location," the company wrote in a blog post.
Moreover, Lyft is offering incentives and discounts to users that utilize the new bike and scooter program, in an effort to promote the platform. The company says it will be considering "up to 100 [percent] discount on rides that start or end at designated transit stops such as MUNI, BART, or CalTrain."  
The company's goal is to make living without a personal car easier than ever, and also to eliminate cars from the roadways. By the end of next year, Lyft is hoping to take one million cars off the road. Just last year, Lyft reported that 250,000 of its members gave up their personal cars.
Lyft says it also will be investing $1 million in an effort to advance transportation equity to people in underserved communities. The company will be partnering with nonprofits like TransForm to develop programs to support low-income residents.
Additionally, the company is working to promote its ridesharing feature. In June, the company reworked its app in an effort to encourage more users to share rides. Currently, 35 percent of all Lyft rides are shared, though the company is hoping to push that to 50 percent by 2020. As Lyft is working to incorporate the bike and scooter feature into its app, the company is hoping to be better equipped to "bridge the first and last-mile gap."
The booming bike-sharing industry
Lyft's purchase of Motivate came after Uber purchased the dockless electric bike company Jump earlier this year. At the time of that purchase, Uber CEO Dara Khosrowshahi explained that the company's main goal is to "make it easier to live without owning a personal car."
Lyft then acquired Motivate -- the most widely used bike-share company in the country -- for $250 million at the beginning of the month. Motivate is the company behind New York's Citi Bike Program, Washington D.C.'s Capital Bikeshare, and Boston's Blue Bikes -- as well as six other cities nationwide.
With Motivate, bike docks are activated by a credit card in strategic locations across major cities. The strategy appears to be working for the company, as New York City reported a major increase in bike commuters last year thanks in part to the Citi Bike program.
"Lyft and Motivate have both been committed for years to the same goal of reducing the need for personal car ownership by providing reliable and affordable ways to move around our cities," said Lyft co-founder and president John Zimmer.