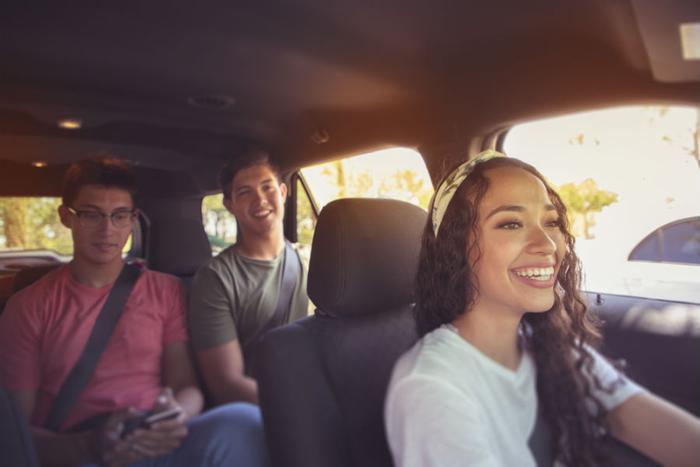 On Thursday, Lyft launched a new rewards program for drivers in Nashville, Boston, Chicago, Washington, D.C., Denver, Minneapolis-St. Paul, New Orleans, Philadelphia, Pittsburgh, Austin, and throughout New Jersey. 
The program lets drivers earn points for every eligible dollar earned while driving during the busiest hours in their city. Those points can be redeemed for cash bonuses and Lyft rider credits. 
"Lyft Rewards is a new program that recognizes your drive, dedication, and superior service when it's busiest out," Lyft said on its website. "Built from driver feedback, it's launching in select cities, starting now."
Different tiers 
Drivers with high acceptance rates and a rating of 4.9 or higher can also qualify for gold and platinum levels, which unlock different features (such as the ability to see trip time and direction before accepting a ride). Drivers at these levels will also be able to turn points into cash instead of Lyft credit. 
In a blog post, the company said the program is intended to help drivers "earn more and save more on everyday driving expenses," as well as to "reward every driver, including the 91% of drivers who drive fewer than 20 hours a week.
Lyft noted that busy hours, the number of points drivers receive for every eligible dollar earned, and the number of points needed to qualify for each tier will all vary by market.
Drivers in the 11 cities specified will see the rewards program in the driver app starting today.