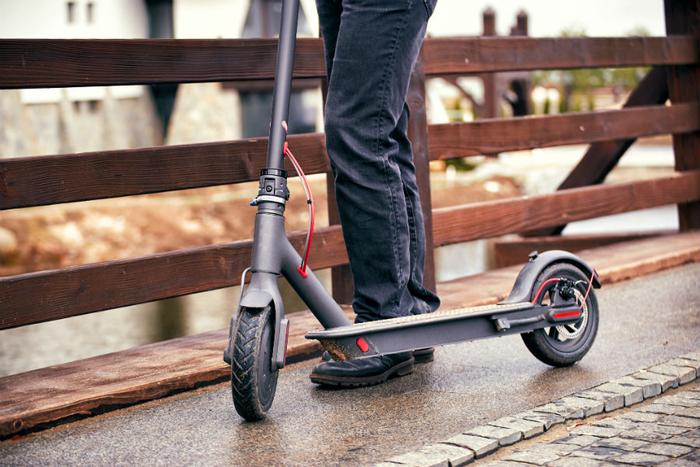 On Thursday, Lyft launched its electric scooter rental service in Denver, and Uber will deploy its own fleet of electric scooters in rival Bird's hometown of Santa Monica, California on September 17, CNN reported.
Lyft says it's interested in rolling out scooters and bikes into other cities as part of CEO John Zimmer's goal of providing additional transportation options to people en route to and from public transit.
"Scooters are a way to make daily trips more fun and encourage multimodal commuting," Caroline Samponaro, who leads bike and scooter policy at Lyft, told CNN Money.
To start, Lyft is making 250 scooters available to customers. That number will eventually grow to 350, with about 100 of those scooters dedicated to what Lyft calls "opportunity zones" -- areas that are underserved by public transportation.
Lyft says its scooters (which can found through Lyft's app) cost $1 to unlock and 15 cents for each minute it's in use. They will only be available to rent between 6AM and 8PM. The company says it will soon begin offering anyone riding its scooters a discount if they start or end their ride near public transit stops.
Joining the scooter market
Last month, Uber CEO Dara Khosrowshahi said he envisions electric scooters and electric-assist bikes replacing the company's ride-share cars for short distances.
"During rush hour, it is very inefficient for a one ton hulk of metal to take one person 10 blocks," Uber CEO Dara Khosrowshahi told The Financial Times.
In July, as part of the company's ambition to become a multi-modal operation, Lyft acquired Motivate -- the nation's largest bike-share operator. The same month, Zimmer and co-founder Logan Green detailed their goals for the company in a Medium post.  
"Lyft Bikes and Scooters will be our most affordable transportation options, and will extend mobility to communities that have historically been underserved," the founders wrote.
The company's Denver launch of its electric scooters comes the same week that a 24-year-old man in Dallas was found dead next to a broken Lime electric scooter. Experts say electric scooters, which can reach speeds as high as 20 m.p.h., carry potential safety risks. Riders in Dallas and San Francisco have reportedly broken bones on rides in recent months.