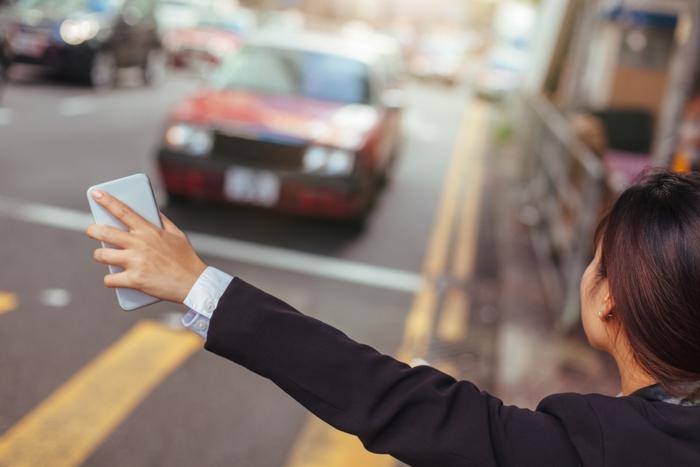 In the aftermath of a University of South Carolina (USC) student killed when she mistook another car for her Uber ride, fellow ridesharing service Lyft has announced major changes to protect others from the same happening to them.
At the heart of Lyft's revisions are two features:
Criminal background checks. Lyft's new background check system is designed to include daily monitoring of its active drivers and immediately report any driver with a criminal conviction. When someone signs up to be a Lyft driver, they agree to Lyft's terms of service which covers the company's right to do a no-holds-barred background check that includes a Social Security number trace, a nationwide criminal search, a county court records search, a federal criminal search, as well as a U.S. Department of Justice 50-state sex offender registry search. To keep in good standing with Lyft, drivers have to pass additional background checks at least once a year.

Enhanced identity verification. Lyft's new process combines the authentication of the driver's license and photograph on file. The reason for taking that step is to verify that the driver's identity is legitimate. Simply put, if a driver's identity can't be completely verified, they won't be allowed on the streets representing Lyft.
"Fraud is an issue that many industries and companies face each day, but it is rare at Lyft," the company said in a blog post on Monday. "We continuously move quickly and decisively to permanently ban these individuals from our platform, and accelerate the launch of anti-fraud measures already in development."
Is this enough?
In the course of our reporting, ConsumerAffairs can bear witness to an unfortunate number of situations where technology crosses the line of consumer well-being -- such as e-scooter-related accidents and autonomous vehicle mishaps.
In some cases such as the one involving the University of South Carolina student, companies can either react with what they say they've done versus what they're going to do .
"Since 2017, we've been working with local law enforcement and college campuses across the country to educate the public about how to avoid fake rideshare drivers," a spokesperson for Uber -- Lyft's main competitor -- told The State, Columbia's local newspaper in reaction to the USC student's death.
"Everyone at Uber is devastated to hear about this unspeakable crime, and our hearts are with Samantha Josephson's family and loved ones. We remain focused on raising public awareness about this incredibly important issue."
Unfortunately, these sentiments come too late for consumers whose lives are impacted by tragedies like the one at USC. They expect a higher degree of vigilance.
"I guess I have always assumed Lyft and Uber have these continuous driver checks in place," Mary Rieke, whose daughter attends USC, told ConsumerAffairs. "But I am not sure these alone would have prevented a fake, non-approved driver who just pulls up and did what he did. I know the university and sororities have safety training which includes positive identification prior to getting in the car."
Rieke offered an interesting two-factor authentication -- the type Apple, Marriott, and Google are now employing -- to take the authenticity of the driver one step further.
"One element that might help is using the app technology to push an alert to the rider when the driver pulls up with a secret code. When the door is opened the driver's code must match what the rider sees on the app or something like that," Rieke said.