---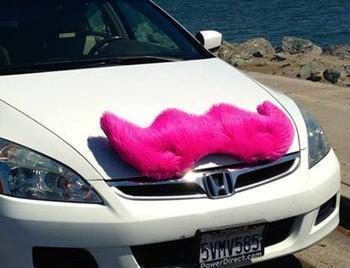 A few days ago, we reported that Texas taxi operators were suing Uber and Lyft, the start-up ride-sharing services that are swiping passengers and profits from traditional cabs.
But lawsuits will only get you so far. To really get some lift under your wings, you need D.C. lobbyists -- and plenty of them.
That's apparently the thinking at Lyft, which has reached the adolescent stage of start-up life, hiring its first two Washington lobbying firms.
Politico reports today that Jochum Shore & Trossevin and TwinLogic Strategies will be working to give Lyft a bit more pick-up on Capitol Hill and, perhaps, at the Department of Transportation.
The firms will advocate for "the removal of barriers and anticompetitive activities that inhibit ride sharing," according to filings cited by Politico.
In other words, they'll try to get Congress and/or DOT to preempt state and local laws and rules that require taxis, jitneys, limo services and so forth to go to all the bother of getting insurance, commercial drivers' licenses, medallions, permits and other impositions that licensed cabbies have to deal with.
Insurance implications
Ohio is the latest state to express dismay over the flood of unlicensed cars for hire suddenly flooding its cities' streets. Lieutenant Governor and Insurance Director Mary Taylor earlier this week issued what she called a "consumer alert" highlighting potential insurance implications of Lyft, Uber, et al.
"Ohioans considering these types of services should weigh all factors including any coverage gaps that may exist," Taylor said. "While the driver may have insurance, his or her policy may or may not provide all the coverage needed should an accident occur."
Most personal auto insurance policies contain exclusions when a person uses their personal vehicle for commercial purposes; such as carrying a person for a fee, she noted. Personal automobile insurance is not intended to cover people who are using their vehicles for commercial purposes.
While the ride-sharing start-ups may provide liability insurance, they may not provide medical payments coverage, comprehensive, collision, uninsured and underinsured motorist (UM/UIM) coverage, or other types of coverage to fully protect TNC drivers and passengers, Taylor warned.
She offered some tips for drivers considering teaming up with one of the new services:
Review your personal auto insurance policy and the TNC program's insurance policy.
Contact your agent, broker or insurance company about potential gaps in your personal automobile or the TNCs' policy.
Consider buying a commercial automobile insurance policy that includes coverage for bodily injury or property damage to you and others, and/or for damage caused by an uninsured or underinsured motorist while you are driving passengers for payment.
Similar misgivings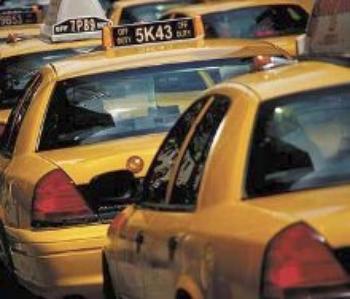 Other states and cities have expressed similar misgivings. Your average taxi may not look like much and may not be driven by a professor of comparative theology but it does at least have the amount of insurance required by the locality in which it operates.
The same can't be said for ride-sharing services, a California Public Utilities Commission official warned recently.
"This is a matter of public safety," said Brigadier General Jack Hagan, director of the CPUC's Consumer Protection and Safety Division in a statement issued after the commission fined Uber, Lyft and Sidecar $20,000 each in November 2012. "If something happens to a passenger while in transport with Lyft, SideCar, or Uber, it is the responsibility of the CPUC to have done everything in its power to ensure that the company was operating safely according to state law."
"That means that the company has insurance to cover an accident and that its employees are protected and are suitable drivers," Hagan said.
---