---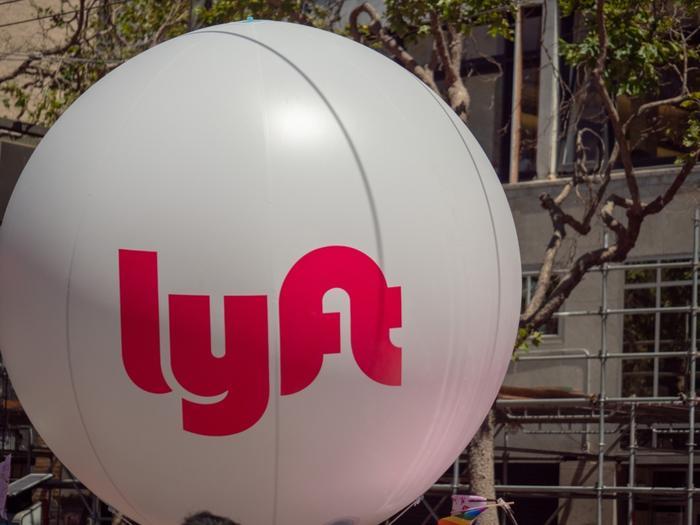 Lyft, the on-demand ridesharing service, announced Monday that company brass are hitting the road for a two-week tour trumpeting its initial public offering (IPO).
With its eyes set on the stock (symbol "LYFT") going live sometime in the next two weeks, the company is offering 30,770,000 shares of its Class A common stock, plus up to an additional 4,615,500 shares that the underwriters have the option to purchase.
The IPO price is expected to be somewhere between $62.00 and $68.00 per share. If all goes according to plan, Lyft could realize a $2+ billion windfall.
Can Lyft Overtake Uber?
Experts and consumers alike have wondered whether Lyft can overtake its main competitor Uber.
Unlike Uber, the big kid on the rideshare block that has gotten its hands in everything from grocery delivery to flying taxis, Lyft is sticking strictly to taxis, ride-sharing, bikes, and scooters.
"We like Lyft's relatively narrower focus on consumer transportation but still note that Uber has an edge on Lyft in terms of an earlier start, higher market share, and a stronger network effect* around its service," wrote Morningstar UK. *Network effect means that, the more people use a product or service, the more people are attracted to use it.
Lyft knows it may be in for a dogfight. The transportation-as-a-service (TaaS) market has moved from a niche to a full-blown battlefield. Besides Lyft and Uber, there's Gett and carpooling service Via. Then, in the scooter-sharing market, Lyft has to contend with Uber's Jump, Lime, and Bird. Let's not forget the automakers, either. GM, BMW, and others are also trying to find some room for themselves in the TaaS market.
"We expect competition to continue, both from current competitors, who may be well-established and enjoy greater resources or other strategic advantages, as well as new entrants into the market, some of which may become significant competitors in the future," wrote Lyft in its Securities & Exchange Commission (SEC) filing.
Lyft and the consumer
"Consumers are seeking better ways to get around," Lyft said in the filing. "They have grown accustomed to the convenience and immediacy of the on-demand economy and expect their experiences to be more simple and enjoyable. Existing transportation options have failed to meet this shift in consumer demand, creating the opportunity for a better solution."
Chief among the consumer-centric strategies Lyft laid out is an attribute often used by big companies but not always made good on: "authenticity."
"We believe the authenticity of our culture and values positions us to build the defining brand of our generation. Our brand embodies a commitment to exceptional offerings and social responsibility," Lyft said. "We have built a brand that balances our mission-driven ethos with a friendly, hospitality-oriented personality. The strength of our brand is a key driver of our ability to attract and retain users and serves as a strategic differentiator. We believe that affinity for our brand will continue to strengthen as consumers increasingly gravitate towards brands that are purpose-driven and emphasize corporate social responsibility."
Thanks
Keep an eye on your inbox, the lastest consumer news is on it's way!
Unsubscribe easily whenever you want
---