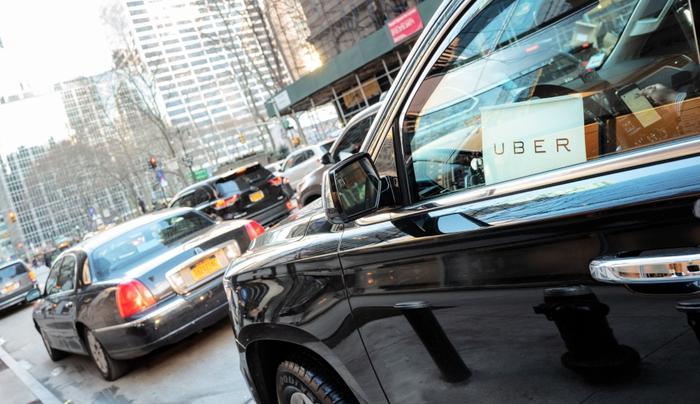 Ridesharing leaders Lyft and Uber have put a temporary hold on new driver applications in New York City.
In a report first published by Politico, Uber stopped hiring new drivers in the Big Apple on April 1, then Lyft followed suit on April 19.
Uber's move may seem retaliatory to some, given that it was only a couple of months ago when Uber sued the city for placing a cap on the allowable number of ride-sharing drivers.
"In a little-noticed posting on its website, Uber attributed its new policy 'in part to new TLC regulations,'" Politico reported. On Lyft's site, ConsumerAffairs found a simply-worded "Because of TLC regulations, we're currently not accepting new drivers in New York City at this time. You can still apply to drive in the rest of New York State and New Jersey."
Too many cars on an uneven playing ground
New York City imposed its new limits on the allowable number of ridesharing vehicles on its streets last August, claiming that the overabundance of ridesharing drivers -- some 80,000 compared to 13,000 taxi drivers -- was creating an unanticipated high level of traffic congestion.
The city's new rules would penalize Lyft and Uber for having an oversupply of cars without passengers on the city's streets. The higher the utilization rate is for companies like Lyft and Uber, the less those companies have to pay drivers to meet the new wage floor requirement. That new minimum for ridesharing drivers would be $17.22 an hour after expenses.
Lyft and Uber's presence on New York's streets were also a thorn in the side of taxi drivers for the simple fact that taxi drivers have rules they have to follow to keep their license and rideshare drivers don't.
Transportation industry expert Bruce Schaller told Politico his take is that Uber and Lyft's hiring freeze is an offshoot of the new wage minimum and New York City's single-year ban on new for-hire vehicles which began August, 2018.
"Both companies are now moving toward limiting how many cars and drivers are on the street," Schaller said. "That should be good for traffic. And the [city] wage rule should mean it's good for drivers."
The hand-wringing continues
Is ridesharing a good thing or a bad thing? How much do consumers need? Over the course of the last few years, ConsumerAffairs has seen it all -- from lawsuits over Lyft and Uber denying access to disabled consumers to a class action lawsuit by Uber drivers alleging that the company denied them employment based on illegal background checks.
For the moment, both Lyft and Uber are both on their best behavior as they roll out initial public offerings (IPO). Lyft has already been slapped with a lawsuit for over-stating its value, and in preparation for its soon-to-happen IPO. Uber is taking a more cautious approach, telling potential investors that it may never be profitable and citing factors such as driver recruitment, competitive pricing moves, and trying to build up its side hustles like food delivery and scooters.