---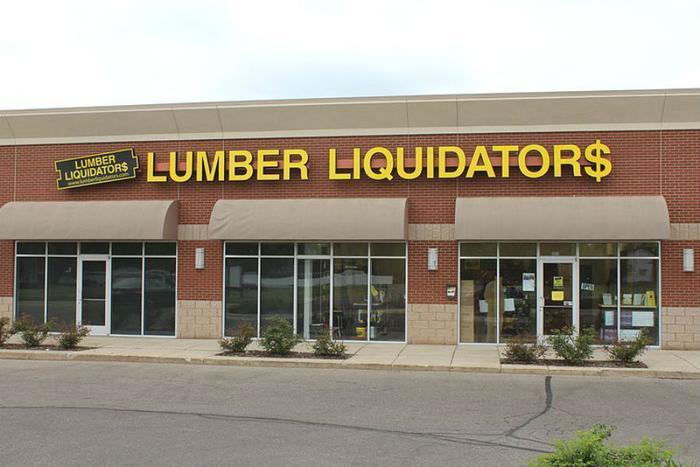 Months after it was uncomfortably thrust into the limelight on a "60 Minutes" broadcast, Lumber Liquidators has reached a multi-million dollar settlement with the U.S. government over its use of illegally imported wood used in flooring products.
The Virginia-based firm announced the settlement with the U.S. Justice Department, saying it concludes the government's inquiry that began two years ago. The charges relate to the company's compliance with the Lacey Act, a conservation law protecting plants, fish, and wildlife.
The investigation focused on some of the Company's hardwood flooring purchase orders and import declarations made concerning the origin of the timber of those orders. It did not involve whether some of the company's imported flooring contained dangerous levels of a toxic substance.
The company said it would pay a combined total of $10 million in fines, community service payments, and forfeited proceeds. The $10 million is broken down into a $7.8 million fine, community service contributions of $880,825, $350,000 to the National Fish and Wildlife Foundation and the Rhinoceros and Tiger Conservation fund, respectively, and a $969,175 forfeiture payment.
Unrelated to California probe
"Lumber Liquidators fully cooperated with federal authorities and is continuing to make significant enhancements to its sourcing and compliance practices," the company said in a statement. "This settlement is unrelated to current California Air Resources Board ("CARB") related claims around certain Lumber Liquidators products."
Lumber Liquidators has denied charges that some of its laminate wood products contain hazardous quantities of formaldehyde, a known carcinogen. Those allegations were the crux of the "60 Minutes" broadcast.
At the time, company founder and chairman, Tom Sullivan, maintained that the charges were part of a plot by Wall Street short sellers to drive down the company's stock price.
While the California probe goes on, Lumber Liquidators has agreed to plead guilty to violations of a Customs law and the Lacey Act. It includes four misdemeanor due care violations of the Lacey Act and a single felony charge for entry of goods by means of false statements.
Continuing to cooperate
Lumber Liquidators said it is continuing to cooperate with the Consumer Product Safety Commission, CARB, Securities and Exchange Commission, and U.S. Attorney's Office for the Eastern District of Virginia, with respect to additional ongoing inquiries and legal proceedings not covered by the settlement.
"We appreciate the opportunity to have collaborated with the Department of Justice to develop an Environmental Compliance Plan, which we believe when fully implemented will be one of the strongest and most comprehensive in the industry," said Jill Witter, the company's chief compliance and legal officer. "The program is designed to ensure an unbroken and verified chain of custody and documentation of our products from the store all the way to the forest."
---