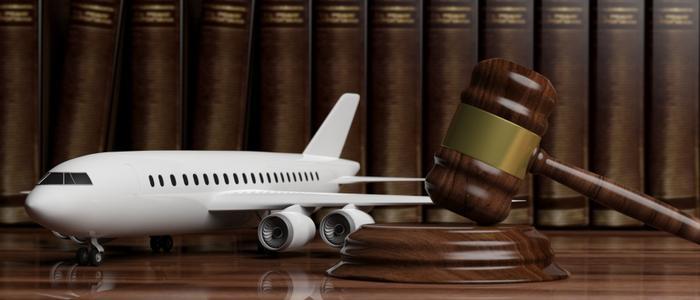 In an interesting twist, Lufthansa has filed a lawsuit against a passenger for leveraging a ploy that seasoned flyers use to cop cheaper fares.
CNN reports that Lufthansa has dragged a passenger into court for not showing up to the last leg of his ticketed journey. While that might seem like an innocent enough act, the German airline claims that the passenger was trying to leverage the "hidden city" ticket trick, a method experienced airline passengers employ to get cheaper fares.
Before travelers were pulled into the digital world of algorithms that airlines use to maximize their revenue stream, they would often try ploys like "hidden city ticketing," where the passenger books a ticket to a fictitious destination (the "hidden" city) with a connection at the intended destination, then walks away at the connection node and discards the remaining segment.
Why? Because the flight between point A to point C, with the connection at point B, might be less expensive than a flight from point A to point B.
In Lufthansa's situation, an unnamed passenger booked a return flight from Oslo, Norway to Seattle, Washington that had a planned layover in Frankfurt, Germany. However, the wily passenger used all legs of the outbound flight, but opted out of the Frankfurt to Oslo return flight and, instead, flew on an unconnected Lufthansa reservation from Frankfurt to Berlin, Germany.
Lufthansa didn't like that. The airline saw the flyer's tactic as a violation of its terms and conditions and is asking for more than $2,000 in compensation.
A German district court gave a thumbs-down to the airline's lawsuit in December, 2018, but a Lufthansa representative confirmed to CNN that the airline has "already filed the appeal against the decision."
Unethical or just playing the game?
Leveraging the hidden city ploy is old hat to veteran flyers. Bill Rieke, a Cincinnati-based elite, frequent, and long distance traveler, told ConsumerAffairs that when Comair was in Cincinnati  -- and Cincy had the highest average ticket prices in the country -- he would often use the hidden cities maneuver.
"I would simply have someone drive me 80 miles to Dayton, then fly back through Cincinnati to some destination. Then on the return home, I'd just fly back to Cincinnati and never go to Dayton," Rieke said.
Whether playing that game is kosher or not is up for debate. Some say it's unethical because a flyer is taking a seat they're not going to actually use -- one that another passenger might need to get somewhere at the last minute.
The legal hounds at an airline's headquarters might argue that hidden city ticketing violates their "contract of carriage," but some travel industry observers disagree.
"'Hidden city' ticketing is neither illegal nor immoral," Scott Keyes of Scott's Cheap Flights told ConsumerAffairs. "No law is broken when a passenger decides not to take a flight he or she bought, and twice now when airlines have sued to cut back on the practice, their lawsuits have been dismissed. There's a reason the New York Times' Ethicist gave his seal of approval to 'hidden city' ticketing -- when consumers buy something they're under no obligation to use the entire product. This is true whether it's a plane ticket or an extra-large pizza."
The almighty dollar vs. the besmirched consumer
Airline deregulation has created sky high profits for carriers but few silver linings for travelers.
In Lufthansa's case, that's the big question: which has more value? Is it the almighty dollar and potentially negative public relations value of taking on a customer for trying to get a deal on airfare or grinning and bearing a crease in the company's policies?
Lufthansa's consumer satisfaction rating is pockmarked with experiences that beg for an answer to that question.
"Lufthansa used to be my go-to airline even when I worked for a certain '5 star', top rated Skytrax airline, I would always use, recommend and speak highly of Lufthansa," said one consumer. "However, their new fare paradigm which includes economy and 'premium economy' and less than competitive fares has me jaded."