---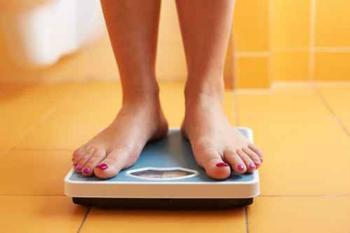 A new study by researchers at Loyola University will no doubt be hailed by couch potatoes everywhere.
After reviewing their latest findings, these scientists are suggesting that losing weight may not depend all that much on getting exercise.
The researchers say they closely followed young adults in the U.S. and four other countries and concluded that neither the amount of exercise they got nor the amount of sedentary time they spent had much to do with gaining weight.
"Our study results indicate that physical activity may not protect you from gaining weight," said lead author Lara R. Dugas, an assistant professor in Loyola's Department of Public Health Sciences.
Exercise has its benefits
Dugas and her colleagues want to be very clear. They are in no way advocating a life on the couch watching TV or playing video games. Physical activity, they say, has many health benefits -- keeping many chronic diseases at bay while improving mood and mental health.
But there's a trade-off. The more you exercise the more your appetite may increase. It all seems to even out, they say.
The study may prove to be fodder in the ongoing debate between health advocates and food and beverage manufacturers over the causes of obesity. Business has long pointed out that consumers need to be more active, and if they are then a few extra calories won't matter that much.
Attack on beverages
Health advocates have been quite vocal in their criticism of this argument, saying Americans are consuming way too many calories, particularly from sweetened beverages. In recent months their attack has been broadened to an attack on calorie-free artificial sweeteners.
Without overtly stepping into the politics of the argument, the Loyola researchers appear to be coming down on the side of not depending on exercise alone to keep from packing on pounds.
So what will help you lose weight? That's a debate that's still underway but a report published last year suggested portion control may be a significant factor.
"Participants who were prescribed twice-daily prepackaged meals lost about 8% of their initial weight, compared to participants in the control group – who could select their own diets – who only lost about 6%," said lead researcher Cheryl Rock, of the University of California San Diego School of Medicine.
A helpful tool in losing or maintaining weight, she said, is removing the guesswork involved in planning and preparing low-calorie meals.
Thanks
Keep an eye on your inbox, the lastest consumer news is on it's way!
Unsubscribe easily whenever you want
---