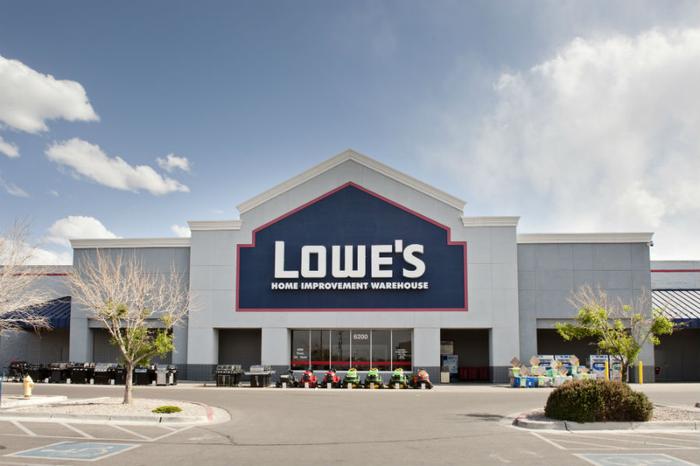 The holiday shopping season is over, so many retailers will be winding down their hiring to start 2020. But Lowe's is already looking ahead to its busy spring retail season. 
The company announced on Thursday that it will be hiring over 53,000 full-time, part-time, and seasonal workers to fill out more than 1,700 stores across the U.S. this spring. To get ready, Lowe's says it will be holding hiring events over the next three months in different U.S. regions.
"Lowe's stores in Florida, Southern California and Hawaii, as well as parts of Arizona, Utah, Nevada, Texas, Alabama, and Georgia, where spring weather typically arrives earliest, will host the first walk-in hiring events from 10 a.m. to 7 p.m. on Wednesday, Jan. 8," the company said in a press release. "Candidates may receive on-the-spot offers during this open interview process."
Getting ready for a busy spring season
Lowe's plans to hold four other hiring events into early March to cover the rest of its stores in other U.S. regions. Those are scheduled to take place on Jan. 15, Feb. 5, Feb. 19, and March 4. For a full rundown of where these events are taking place, consumers can visit the company's event page here.
Seasonal positions that will be filled during these events include cashiers, lawn and garden associates, stockers, and loaders. The company notes that around half of all seasonal workers typically convert into permanent workers. 
Part- and full-time positions also include supervisors, sales specialists, and customer service and merchandise service associates. 
"Spring is the busiest season for home improvement projects and a great time to launch a new career at Lowe's," said Jennifer Weber, Lowe's executive vice president of human resources. "As part of our strategy to better serve customers and operate our stores more efficiently, these hiring events will help us build the right teams at the right times across the U.S. to meet customer demand as they plan for spring."