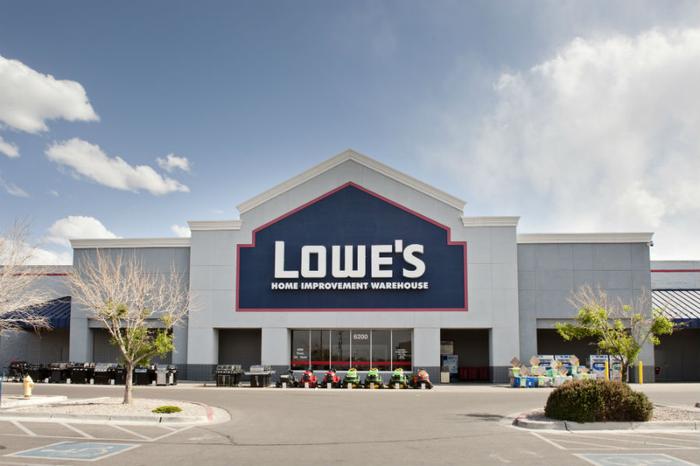 Lowe's announced on Monday that it plans to close 51 underperforming stores across the U.S. and Canada in an effort to "focus on its most profitable stores and improve the overall health of its store portfolio."
The home improvement retailer will shut down 20 stores in the U.S. and 31 in Canada, according to the list posted on the company's website. The majority of the impacted U.S. stores are located within 10 miles of another Lowe's store.
All of the affected locations are expected to close by Feb. 1, 2019.
"While decisions that impact our associates are never easy, the store closures are a necessary step in our strategic reassessment as we focus on building a stronger business," said Marvin R. Ellison, Lowe's president and CEO. "We believe our people are the foundation of our business and essential to our future growth, and we are making every effort to transition impacted associates to nearby Lowe's stores."
Struggling to keep up with competitors
Lowe's said it will extend store-closing sales to customers and offer severance to employees who aren't offered jobs at nearby stores.
"We will work hard to ensure this transition is as smooth as possible for our associates and customers," spokesman Steve Salazar said.
The store closures follow a long-time struggle by the retailer to keep up with rival Home Depot in terms of sales. On average, each Home Depot store generates almost twice as much in sales compared to Lowe's, according to CNBC.
The closures also come as retail stores are struggling to adjust to the growing percentage of consumers who choose to shop online through sites like Amazon. Sears, Kmart, and Toys "R" Us have all recently been forced to file for bankruptcy, largely as a result of competition from other retailers like Amazon.
U.S. store closures
The following underperforming Lowe's stores in the U.S. are set to be shut down.
1100 Bankhead Hwy SW, Graysville, Ala.

26501 Aliso Creek Rd., Aliso Viejo, Calif.

13300 Jamboree Rd., Irvine, Calif.

720 Dubuque Ave., South San Francisco, Calif.

750 Newhall Dr., San Jose, Calif.

48 Boston Post Rd., Orange, Conn.

1333 Schaefer Rd., Granite City, Ill.

7735 Grand Ave., Gurnee, Ill.

6221 US Hwy 6, Portage, Ind.

5770 Read Blvd., New Orleans

599 Thomas Burgin Pkwy, Quincy, Mass.

4274 E Court St., Burton, Mich.

2100 T.A. Mansour Blvd., Flint, Mich.

2015 Bassett Dr., Mankato, Minn.

11974 Paul Mayer Ave., Bridgeton, Mo.

3180 N Hwy 67, Florissant, Mo.

2008 Broadway, New York

635-641 6th Ave., New York

250 South Conestoga Dr., Shippensburg, Penn.

3500 W Airport Fwy, Irving, Texas