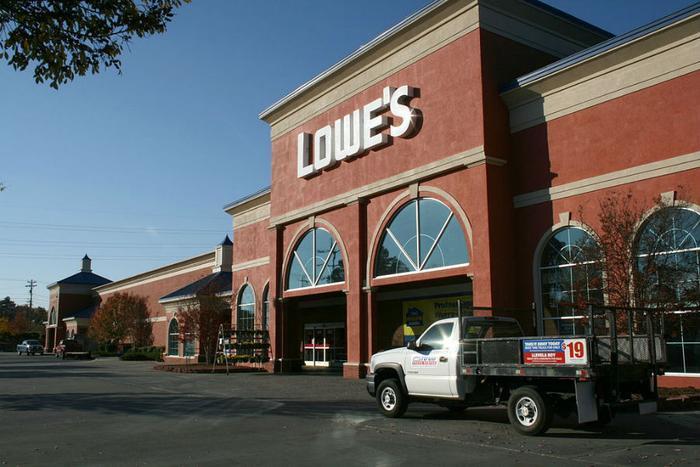 As ConsumerAffairs reported earlier this month, the 2020 holiday shopping season is going to be anything but traditional. One of the first major big box brands to act on the pandemic-nudged shift is Lowe's. For one thing, the home and garden retailer is starting its holiday savings on Thursday, October 22 with an emphasis on online specials. Company officials say the early start will help "eliminate frenzied, crowded, one-day shopping" on Black Friday.
With toys, apparel, and the usual holiday gift fare not part of its product line, Lowe's focus will be primarily on things related to the "home" -- like appliances, patio furniture, electronics, lighting, and decor -- in what it's calling its Season of Savings.
"We've been blown away by our customers' creativity and dedication to making their homes work harder and smarter for them this year. Whether repurposing a room into an office or tackling basic repairs, more time at home became more time for home," said Bill Boltz, Lowe's executive vice president, merchandising. 
"We want to make the holiday experience even more accessible this year by offering competitive deals earlier than ever on top-rated, unique gifts for the home, as well as on the most sought-after brands that will help our customers gift home for the holidays this season."
Appliances are a big focus
One key angle that Lowe's will no doubt work is the appliance angle. Consumers have spent much more time at home because of the coronavirus, spurring a higher demand for appliances. However, appliance factory shutdowns put the hurt on supply chains from parts to finished products. That led to a domino effect that throttled delivery times.
Holding a dominant position in appliance retail will certainly help Lowe's work its magic during its Season of Savings. It will be holding daily, one-day, online-only Cyber Steals on small appliances and offering savings of up to $700 on major appliances totaling $1,999 or more.
Other hooks
Tools: In addition to good deals on appliances, Lowe's is doing buy-one-get-one (BOGO) specials on DeWalt and Craftsman tools and accessories, portable heaters to fend off the winter chill, and products kids can give dad like tape measures.
Win a truck: Lowe's is also offering a chance for Lowe's for Pros account holders to enter to win a new 2021 Chevy Silverado. The vehicle will be packed with more than $3,000 worth of DeWalt tools. 
Free Christmas tree delivery: Beginning Friday, October 30, Lowe's is offering free tree delivery and decorative items like fresh-cut wreaths and tree containers. The only caveat is that a shopper's total purchase has to be over $45. 
Curbside pickup and other COVID-safe options: Lastly, coronavirus-cautious consumers can buy online and pick up their orders either in-store or curbside. Lowe's is also offering new contactless self-service pickup lockers and direct-to-home delivery to make the shopping experience more flexible and convenient.