---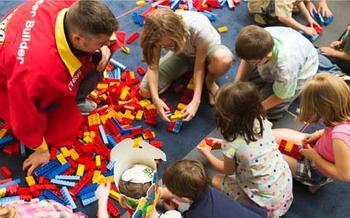 Every youngster these days has a smartphone and is addicted to video games. At least that's the perception of the way kids grow up in the technology age.
But for millions of children and their parents, a plastic toy that's been around since 1949 is the object of their obsession. LEGOs, consisting of brightly-colored interlocking bricks that can be used to build whatever you can imagine, are taking the country by storm, more popular now than they've ever been.
LEGO KidsFest, a traveling LEGO festival, sold out this weekend's Richmond, Va., show more than a week in advance – 30,000 tickets. The LEGO Facebook page has 3.9 million likes.
Starting early
10-year-old Mason Heil of Charlotte, N.C., has been playing with LEGOs since he was three years old. He says the creative aspects of the toy were always a big draw. Now, it has social aspects as well.
"My friends are really into Minecraft so it's fun to share with them, and talk about different projects," he said.
LEGO Minecraft is based on the popular Minecraft video game. The result is a toy that's in such demand it's hard to find in stock. The toy was impossible to find during the last holiday season and the LEGO website is currently limiting consumers to five sets per order.
Young Mason, meanwhile, says he is interested in becoming an engineer, perhaps in no small part due to LEGOs Minecraft.
"I can see something and then try to recreate it using LEGOs," he said.
Despite what seems like overnight success, LEGO has been popular for decades. The company, a privately-held firm based in Denmark, actually dates back to 1932 when toymaker Ole Kirk Christiansen began making wooden toys.
By the mid 1950s LEGO saw the potential for a toy that was actually a system for creative play. The plastic brick design was perfected and then patented in 1959.
Smart marketing
While children loved playing with the colored bricks, the company continued to enhance the product to make it both more fun and creative. In the 1990s LEGO teamed with Lucasfilm to produce a Star Wars LEGO series. The kits contain Star Wars figures and building materials to construct space ships and bases.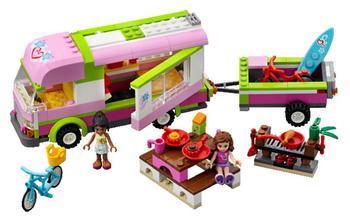 All the while LEGO stayed focused on creativity and the ways in which children played. As the technology revolution gained speed in the late 1990s, LEGO kept up. Some might say it set the pace, introducing LEGO Mindstorms in 1998.
With Mindstorms, LEGO made the leap to robotics. With a LEGO Mindstorms kit, you can build and program robots. The kit includes everything you need to build and program an intelligent LEGO robot, and make it perform different operations.
When Mindstorms first launched in 1998 it was regarded as the first real "smart toy." Fifteen years later, LEGO has redesigned the toy to keep up with the kids who have grown up with technology. The audience for consumer robotics has grown considerably, leading the company to focus on simplifying the experience for a younger user while making it more flexible and powerful for hobbyists and other enthusiasts.

The Mindstorms system is powered by the new EV3 Intelligent Brick. It's stronger and faster with more memory and a larger processor. This latest generation of Mindstorm, introduced in January, no longer has to be controlled by a computer. It has expanded "on-brick programming" and tighter integration with smart devices.
Smarter robots
The company says a new infrared sensor will give builders more control over their robots than before, adding more personality to the robot as it follows the builder or other devices. New Linux-based firmware, a USB port and SD expansion slot will offer nearly unlimited programming and expansion capabilities. Additionally, LEGO Mindstorms EV3 will also include full iOS and Android compatibility out of the box.
Remember, this is a toy we're talking about.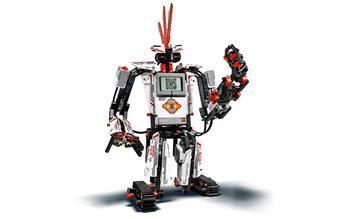 The kit comes with instructions for building 17 different robots such as "Everstorm" a Mohawk-sporting humanoid that shoots mini-spheres as it walks, "Spiker" a scorpion-like robot that searches for an IR beacon "bug" or "Reptar," a robotic snake that slithers, shakes and strikes, all designed to excite and inspire children with the endless possibilities of consumer robotics.
"Fifteen years ago, we were among the first companies to help children use the power of technology to add life-like behaviors to their LEGO creations with the Mindstorms platform," said Camilla Bottke, LEGO Mindstorms project lead at The Lego Group. "Now, we are equipping today's tech-literate generation of children with a more accessible, yet sophisticated robotics kit that meets their tech play expectations and abilities to truly unleash their potential so that they may surprise, impress and excite the world with their creativity."
That creativity has evolved over the years. Where children might have once been content to build LEGO houses, they now construct complext LEGO machines, as shown in the video below.
It's not just children who are big fans of LEGOs. Plenty of adults are as well. A number of artists use LEGOs as their medium, creating brick sculptures. They also have a business component.
LEGO Serious Play is a business productivity company that uses LEGOs to help members of an organization work together more productively. Corporate executives play with the bricks in games that have a serious purpose.
"The use of LEGO bricks simply enables you to take a speedy shortcut to the core," the company says on its website. "The bricks work as a catalyst – and when used for building metaphors, they trigger processes that you were previously unaware of."

The company says participants come away with skills to communicate more effectively, to engage their imaginations more readily, and to approach their work with increased confidence, commitment and insight.
---