---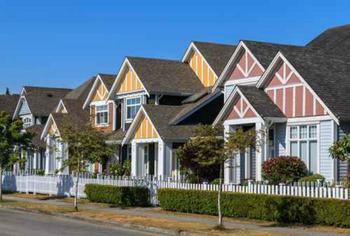 Homes tend to be more expensive on the east and west coasts because that's where the good jobs are.
Sure, you can find housing bargains in the Midwest, but there haven't been as many good paying jobs in that region. Until lately.
Real Estate marketplace Zillow surveyed housing experts who tend to agree that migration to both coasts is reaching a tipping point, making housing in those markets less affordable. They say much lower home prices in the nation's interior are now attracting new and better jobs.
The survey asked the experts if they expected the population trend, that has drawn people to coastal regions, would reverse in the future. More than half replied that this reversal has already begun.
A majority said the growth of employment opportunities in Midwestern cities is the big draw. At the moment, the fact that housing costs are much lower is just a bonus.
Shift in preferences among workers
"Since the Recession, employment has boomed in relatively expensive coastal areas, often attributed to a shift in preferences among workers – especially Millennials – but also facilitated by soft labor markets that have resulted in a plentiful supply of available workers," said Zillow Chief Economist Dr. Svenja Gudell.
Gudell suggests businesses are looking at the Midwest as fertile ground for expansion because the cost of living is lower. An employee's paycheck goes farther, especially when it comes to housing costs.
"For some businesses, this will mean relocating away from expensive coastal areas to more affordable interior communities. Sooner or later workers will follow the jobs, providing an impulse to local housing markets," Gudell said.
What happens when Midwestern cities see rapid growth? Will those affordable home prices surge? The experts queried in the survey expect prices will rise, but at an orderly pace.
Nationwide, home prices are expected to rise an average 4.5% this year. The experts in the survey see smaller gains in 2017, as the market begins to cool a bit.
---