---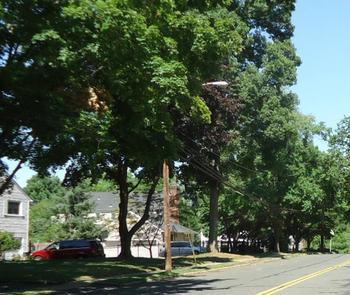 You may think you're killing yourself mowing the lawn, weeding the garden, and trimming the roses. But a study finds that women with high levels of vegetation near their homes had a 12% lower death rate than women whose homes were more barren.
"It is important to know that trees and plants provide health benefits in our communities, as well as beauty," said Linda Birnbaum, Ph.D., director of the National Institute of Environmental Health Sciences (NIEHS). "The finding of reduced mortality suggests that vegetation may be important to health in a broad range of ways."
The results were published April 14 in the journal Environmental Health Perspectives.
Lower mortality
The researchers found the biggest differences in death rates from kidney disease, respiratory disease, and cancer.
The scientists consistently found lower mortality rates in women as levels of trees and plants increased around their homes. This trend was seen for separate causes of death, as well as when all causes were combined.
When researchers compared women in the areas with highest greenness to women in the lowest, they found a 41% lower death rate for kidney disease, 34% lower death rate for respiratory disease, and 13% lower death rate for cancer in the greenest areas.
The study didn't draw any conclusions about men, so it's still possible yardwork is killing off America's males. 
---