---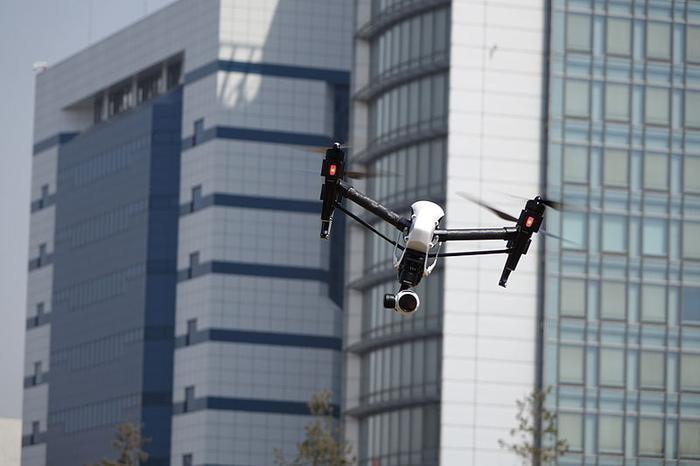 The simmering dispute over whether federal or local laws regulate drones is heating up, as Los Angeles City Attorney Mike Feuer has filed criminal charges against two drone operators accused of violating the city's drone ordinances.
"Operating a drone near trafficked airspace places pilots and the public at serious risk," said Feuer. "We'll continue to use our new city law to hold drone operators accountable and keep our residents safe." 
Michael Ponce, 20, and Arvel Chappell, 35, were each charged with two criminal counts stemming from two separate incidents -- including allegedly operating a drone within five miles of an airport without permission and allegedly operating the device in excess of 400 feet above ground level. Chappell was also charged with one additional count of operating a drone at a time other than during daylight.
If convicted, Ponce and Chappell could face up to six months in jail and a $1,000 fine.
The Federal Aviation administration has taken the position that it has authority over the skies and late last year implemented regulations requiring drone operators to register their aircraft and abide by safety rules, including not flying near airports.
California Gov. Jerry Brown vetoed statewide legislation that would have banned flying drones over private property, prompting Los Angeles to pass its own ordinances in October. The L.A. rules closely mirror the FAA's.
Heliports, hospitals
In the Los Angeles incidents, a police department airship allegedly observed Ponce operating a drone above 400 feet over Griffith Park, within three miles of a number of hospital heliports. The drone was seized and Ponce was cited.
On December 12, 2015, Chappell was cited by police for allegedly operating a drone in excess of 400 feet and within a quarter mile of Hooper Heliport, the LAPD Air Support Division's base at Piper Tech in downtown Los Angeles. An air unit coming in to land allegedly had to alter its path in order to avoid the device. Ground units were notified and the device was seized.
"While people may think that flying a drone is a minor or victimless crime, the results could be devastating," said city council member Mitchell Englander, Chair of the Public Safety Committee. "We saw firsthand what happened during a major brush fire where drones grounded firefighting helicopters. A single drone can take down a helicopter or an airplane. If drones fly, first responders can't."
---