---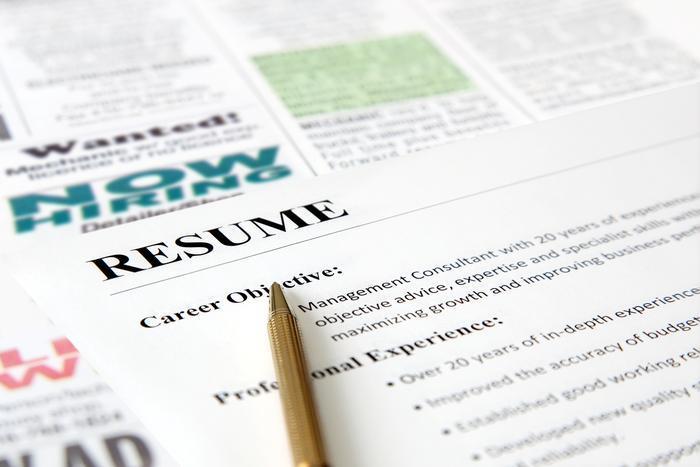 If you spend a lot of time polishing your resumé, you'll likely be crushed to know that one in six (17%) hiring managers spend 30 seconds or less -- on average -- reviewing resumés. In addition, a new survey by CareerBuilder finds most (68%) spend less than two minutes.
With so little time to catch the attention of the person who may hold your future, word choice can make a difference. The nationwide sample of employers identified which commonly-used resume' terms are overused or cliche' and which are strong additions.
"Hiring managers prefer strong action words that define specific experience, skills and accomplishments," said Rosemary Haefner, vice president of human resources at CareerBuilder. "Subjective terms and cliche's are seen as negative because they don't convey real information. For instance, don't say you are 'results-driven'; show the employer your actual results."
The worst resum
é

terms

The following terms are résumé turn-offs as selected by respondents:
Best of breed: 38%

Go-getter: 27%

Think outside of the box: 26%

Synergy: 22%

Go-to person: 22%

Thought leadership: 16%

Value add: 16%

Results-driven: 16%

Team player: 15%

Bottom-line: 14%

Hard worker: 13%

Strategic thinker: 12%

Dynamic: 12%

Self-motivated: 12%

Detail-oriented: 11%

Proactively: 11%

Track record: 10%
The best resum
é

terms

There are, however, several strong verbs and terms candidates can use to help describe their experience. The following are terms employers would like to see on a resumé:
Achieved: 52%

Improved: 48%

Trained/Mentored:%

Managed: 44%

Created: 43%

Resolved: 40%

Volunteered: 35%

Influenced: 29%

Increased/Decreased: 28%

Ideas: 27%

Negotiated: 25%

Launched: 24%

Revenue/Profits: 23%

Under budget: 16%

Won: 13%
The national survey was conducted online by Harris Poll on behalf of CareerBuilder from November 6 to December 2, 2013, and included a representative sample of 2,201 hiring managers and human resource professionals across industries and company sizes.
---