---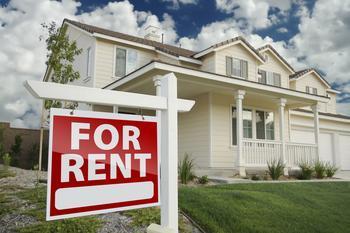 The housing market is into a second year of recovery and home sales continue to rise, but who is buying these properties? Increasingly, it's Wall Street.
Hedge funds have poured billions of dollars into snapping up foreclosed homes and turning them into rental property. Throughout most of 2012, first-time home buyers accounted for only 30 percent of monthly purchases, according to the National Association of Realtors (NAR). Investors typically account for more than 20 percent.
Much of the hedge fund activity is centered in the most beaten-down markets, such as Phoenix and Las Vegas. After buying distressed properties at a discount, they have no trouble renting them to people who can no longer qualify for a mortgage. After the housing melt-down, many people no longer want to own a home.
Shelter, not investment
People are moving back to buying houses for shelter, not for investment, and that's a very healthy trend," said Sam Zell, chairman of Equity Group Investments, in an interview with CNBC.
That may mean more single-family homes will become rentals rather than owner-occupied. And Zell isn't backing away from real estate, saying the demographics are very positive for rental housing.
"I think the rental housing market is going to continue to be very strong," he said.
Investment in single-family rentals has increased significantly over the past couple of years, prompting the Wall Street Journal and Morgan Stanley to label the segment a new asset class. Because of that, small investors are also picking up real estate.
Small investors
Many are paying with cash, to avoid having to deal with banks. NAR's monthly existing home sales report consistently shows about 30 percent of purchases are made with cash.
Rents are going up nationwide, but perhaps nowhere quite as fast as California. According to a rental pricing analysis conducted by RentRange LLC, La Quinta, Calif., saw the biggest rent spike in the country last year, rising by $932 or 35.75%, from December 2011 to December 2012.
In fact, six other California cities are included in the Top 10 markets with the greatest rental price increases for single-family residences in 2012. Three, like La Quinta, are in Riverside County's Coachella Valley.
Texas, Florida, and Georgia
Two are in San Diego County and one is in Orange County. The other three cities in the Top 10 markets with the greatest rental price increases for single-family homes are Harker Heights, Texas; Sarasota, Florida; and Mableton, Georgia.
"Rental price movement over time is one of many important metrics that investors utilize when evaluating suitable marketplaces. As popular markets become saturated with investment activity it is important for purchasers to leverage specialized rental market intelligence to identify attractive markets that competitors have yet to notice," said Walter Charnoff, RentRange's founder and CEO.
That's resulted in fewer homes for sale – which has begun to push up prices again – and more homes for rent.
---