---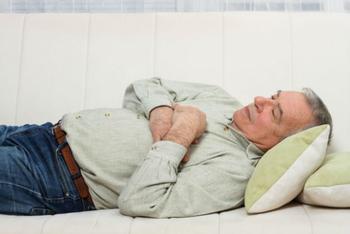 A midday snooze may be just the energy boost you need to power through the rest of your day. But napping for too long may have a negative impact on health.
New research finds that those who regularly take naps longer than 40 minutes may be at an increased risk for metabolic issues, including high cholesterol, high blood pressure, and carrying excess fat around the waist.
Naps lasting 90 minutes or longer were found to increase the risk of developing type two diabetes by 50%.
Catnaps are still in the clear, however. Scientists found a slight decrease in the risk of metabolic syndrome among those who took naps lasting 30 minutes or less. 
Sleepiness affects health
Tomohide Yamada, M.D., Ph.D. led the study, which involved over 300,000 participants from around the world.
Yamada, who is a diabetologist at the University of Tokyo, believes that shedding light on the relationship between naps and metabolic disease is important, especially as the rates of metabolic disease have continued to increase around the world.
"Sleep is an important component of our healthy lifestyle, as well as diet and exercise," Yamada said in a statement. "Short naps might have a beneficial effect on our health, but we don't yet know the strength of that effect or the mechanism by which it works."
Excessive daytime sleepiness was also found to increase the risk of developing type two diabetes. For the one in three adults who do not get enough sleep here in the U.S., this finding could be especially important. 
More research needed
Future research would delve deeper into how people's sleep habits influence metabolic and cardiovascular disease.
If the precise nature of the relationship between long naps, daytime sleepiness, and metabolic syndrome were to be discovered, Yamada believes clinicians might be able to use patients' nap habits as a predictor of health.
Can't do without that daytime nap? The National Sleep Foundation says that's perfectly fine -- just don't overdo it. To experience improved alertness without the grogginess, keep naps limited to 20 or 30 minutes.
---