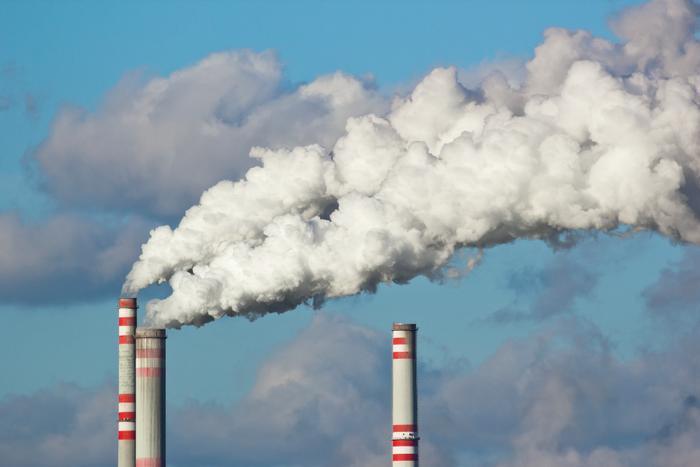 Building a new terminal to export fracked gas might seem like an unlikely proposal for Portland, Oregon, where residents and lawmakers pride themselves on the city's environmentally-conscious policies. But Portland's then-Mayor Charles Hales supported that very project when Pembina Pipeline Corporation approached city leaders with the idea in 2015.
Echoing a common refrain made by national Democratic Party leaders and the former president, Hales claimed that natural gas is a cleaner, greener "bridge fuel." Natural or shale gas will help wean consumers from their addiction to coal and other dirty fossil fuels, lawmakers like Hales who express concerns about climate change have said.
But environmental activists don't support the argument that natural gas is a cleaner "bridge fuel." And neither does the science. Numerous studies, including a paper published that same year out of Cornell University, state that methane emissions from fracked wells are so high that they undercut the environmental benefits of burning natural gas.
While "carbon dioxide emissions from fossil fuel use in the USA declined to some extent between 2009 and 2013" due to the widespread replacement of carbon-based coal with natural gas, the Cornell researchers said, "the greenhouse gas footprint of shale gas is significantly larger than that of conventional natural gas, coal, and oil," thanks to methane leaks from shale gas production. (Methane is a greenhouse gas that researchers say is much more potent at trapping heat than carbon dioxide).
Local activists pushed back
After local activists in Portland pushed back against the project with similar arguments, Portland's mayor eventually changed course, and responded by cancelling plans to allow the propane storage and exporting facility in his city. Then the Portland City Council unanimously passed a ban on allowing any new fossil fuel storage facilities in city limits, the first local ordinance of its kind in the nation. "The leadership on climate and sustainability rests with the cities," Hales said in a press conference afterward.
The recent news that President Trump is pulling the United States out of the Paris climate accord is a reminder once again that much of the burden of halting climate change falls on local communities and individual consumers. 
"Cities and state governments have been amazing in stepping up," Travis Nichols, a spokesman with Greenpeace USA, tells ConsumerAffairs. 
A supposed flip-flop from green groups on the Paris accord
Environmental organizations and Democrats were deeply critical of Trump's decision to leave the Paris accord, the voluntary, international agreement calling for world leaders to limit the global temperature increase to 2°C.
Yet two years ago, when world leaders were negotiating the agreement, those same environmental groups described the goals netted out in Paris as inadequate at addressing climate change. Missing from the text in the actual agreement, as critics pointed out, were the words "shale," "oil" or even "fossil fuel."
After the deal was brokered, GreenPeace International director Kumi Naidoo said in a statement that he found parts of it to be frustrating, claiming that the emissions targets that the participating countries had set made it impossible for the world to meet its stated temperature goals. "There's a yawning gap in this deal, but it can be bridged by clean technology," Naidoo said at the time. 
Dr. James Hansen a leading climate scientist, was especially critical after the deal passed."It's just bullshit for them to say: 'We'll have a 2C warming target and then try to do a little better every five years,'" Hansen told the Guardian newspaper. "It's just worthless words. There is no action, just promises. "
Environmentalists' hesitancy to hail the Paris agreement as a cure-all to climate change has become fodder for right-wing sites like the Daily Caller, which wrote a post suggesting that environmentalists were flip-flopping in their support of the climate deal after Trump took office. 
Nichols, the GreenPeace spokesman, dismisses this argument as cynical hypocrisy. "They don't have another plan. It's not like they're saying, 'Paris isn't good enough, let's be more ambitious." He points out that even major oil companies say they want the United States to stay in the deal.
"When it comes to policy, the goal should be to reduce emissions at the lowest cost to society," ExxonMobil CEO Darren Woods reportedly told investors last week. 
Why climate-deniers support Paris accord
Of course, the energy industry's reasons for wanting to participate in international climate talks is probably not entirely altruistic. Exxon has spent millions to cast doubt on the causes and effects of climate change and continues to push the idea that renewable energy reliance is unrealistic. The oil corporation also wants to drill in the Arctic and calls for an increased reliance on natural gas, despite warnings from environmental scientists that natural gas worsens climate change. 
But energy companies also face pressure from investors who want oil companies to better account for the effect that climate change will have on their pocketbooks. "The world we live in acknowledges that climate change is real, that humans contribute to it and are the cause of it," Nichols tells ConsumerAffairs."These companies live in the real world."
Switching the grid from coal to renewables 
Also living in the "real world" are local lawmakers, who are able to see the direct effect that fossil fuel consumption and climate change have on their way of life. In response to Trump's decision, 246 mayors across the United States signed an open letter stating that they would continue to follow the Paris accord regardless of what the president wants. 
Some cities are going further than others. The mayor of Georgetown, Texas, an Austin suburb with a population of about 50,000 people, is not one of the local leaders whose name is included in the open letter. Yet his city is one of the few in the United States that is powered completely by renewable energy. In an interview with NPR, Georgetown Mayor Dale Ross says it was a "business decision" that drove the city's renewable policy.
The Sierra Club in a recent report identified six other municipalities that are poised to follow Georgetown's lead by 2035 or sooner, as well three other cities -- Burlington, VT, Aspen, CO and Greenburg, KS -- that already are powered completely by renewables. 
Environmentalists stop short of saying that local lawmakers are the only hope at combating climate change. But local lawmakers have taken practical steps that even climate-concerned Democrats have been hesitant to embrace.
"You don't have to be a scientist. You just have to be a city planner and you'd recognize this is a huge problem," Nichols says. "Trump's administration is intent on making it as painful as possible for everyone...luckily it is not a hopeless situation, they're just making it harder."