---
Back in 2012, LinkedIn said a data breach had exposed about 6.5 million users' passwords. Now it says the number is more like 117 million and it's advising users to change their passwords.
The latest discovery came about when cybersecurity types noticed a posting on a cybercrime forum offering to sell account information on 117 million LinkedIn users, according to the Krebs on Security blog. 
Shortly after the 2012 breach, LinkedIn forced password resets on 6.5 million accounts, but this time around it's just advising users of the situation and suggesting they change their passwords to ensure they have "the best experience possible."
Users around the world found emails like this in their in boxes the last few days: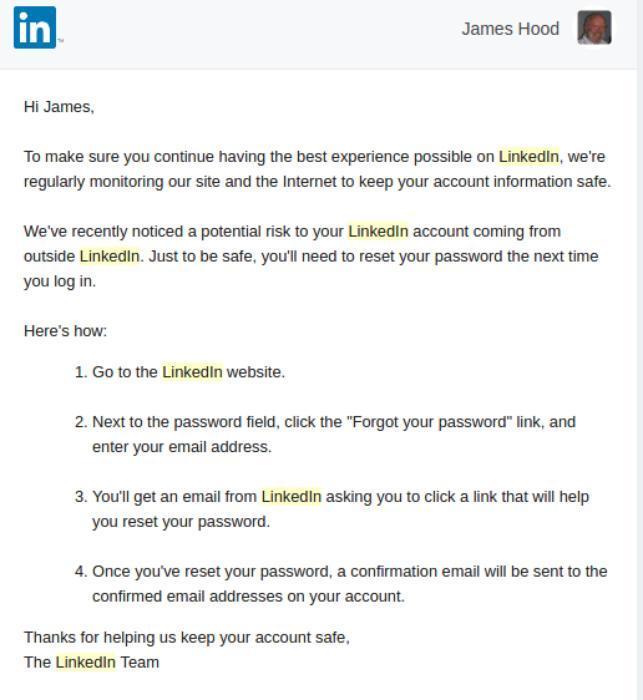 The predicament may not be all that dire for most users. LinkedIn is primarily a business-oriented network and users don't generally reveal too much actionable information. There's also the little matter of how many signed-up users ever bother to log in to their accounts.
LinkedIn claims it has more than 400 million users, but analysts say only about 25 percent of them sign in on a monthly basis.
---