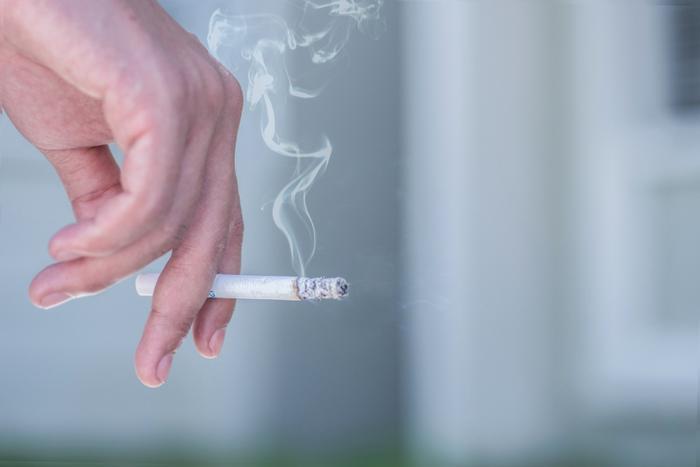 The negative health effects associated with inhaling second- or thirdhand smoke are well-known and particularly troublesome for children.
Researchers from San Diego State University recently conducted a study that encouraged parents to take their smoke breaks outside the home to protect their children's health, and they found that activities that created secondhand smoke went down nearly 20 percent.
"If they're living in a home that's contaminated by tobacco, they're being damaged every single day," said researcher Mel Hovell. "If they're breathing active smoke it's even worse."
A push in the right direction
The researchers' primary goal was to help protect children's health in the home when their parents smoke.
Families with children under the age of 14 throughout San Diego Country were invited to participate, and the researchers installed smoke detector-like devices in nearly 300 homes. The participants also received four coaching sessions over the course of the study that were aimed at encouraging parents to smoke outside the home to avoid contaminating the air indoors.
When the device in the home detected secondhand smoke, it would start by producing three quick beeps and flashing a yellow light. If the smoke didn't die down, the device would start flashing a red light, and the beeps would get longer and louder. The goal was to push parents to take their cigarettes outdoors.
The researchers collected data for three months while the devices were installed in the homes, and they found that smoking in the home, and other activities that signaled secondhand smoke, decreased by nearly 20 percent.
The researchers were encouraged by these findings and continue to recommend taking cigarettes outdoors to help protect children from bronchitis, ear infections, or asthma.
"Smoking outdoors is relatively easy to do," said Hovell. "Our job is to move them outside."
Keeping children healthy
Though parents are the ones picking up the cigarettes, children are constantly feeling the effects.
A recent study has found that children of smokers have large traces of nicotine on their hands from continued exposure, while second- or thirdhand smoke residue can be worse for children in low-income and rural areas.
In another effort to protect children from the risks of secondhand smoke, the Department of Housing and Urban Affairs made it illegal to smoke in federal housing units.
Consumers must now be at least 25 feet away from a public housing unit when smoking a cigarette, cigar, or pipes, and individual cities and towns are subject to create their own rules as they see fit.