---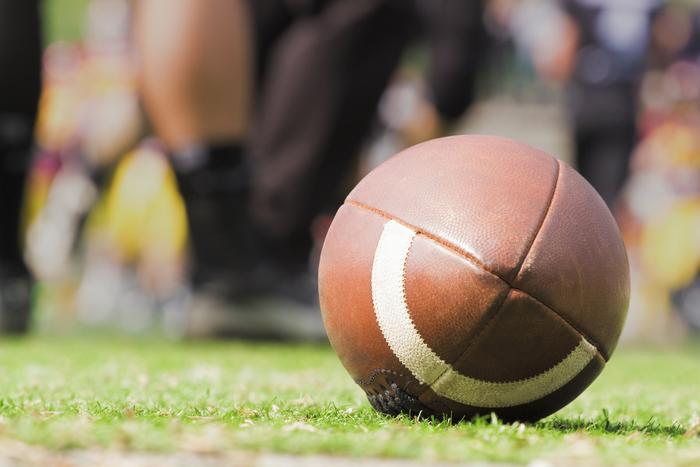 Sports fans everywhere find themselves in the middle of another exciting football season – ranging from the NFL all the way down to the high school level. The acrobatic plays and hard hits are fun to watch, but the injuries that players can sustain are not to be taken lightly.
High school athletes, in particular, are at great risk of injury due to their varying skill levels. So how can we avoid all of the broken bones, sprains, and concussions that seem to define the sport? Well, new research suggests that limiting full-contact activities in high school practices goes a long way towards preventing player injuries – especially concussions, which can be one of the most dangerous.
Practice injuries more than halved
The study, which was conducted at the University of Wisconsin-Madison, analyzed sports-related injuries for Wisconsin high school football players before and after the implementation of a new rule that limited full-contact activities in practice. They found that players who participated in the two seasons prior to the rule-change were more than twice as likely to sustain an injury during a practice.
The new rule went into effect after the 2014 season. It put strict limits on the amount of time that players could participate in full-contact drills, activities, and "game situations". "Full-contact" activities are defined as instances when players can make full tackles at a competitive pace. Basically, any hit delivered in real-time that brings a player to the ground is eligible under the definition.
After the rule went into effect, players could not participate in ANY full-contact activities during the first week of practice; during the second week of practice, players were allowed 75 minutes worth of full-contact practice; after the second week, players were limited to 60 minutes of full-contact practice for the rest of the season.
Safety first
While many may feel that "genuine" practice time has been cut back significantly, the fact that injuries have more than halved in frequency cannot be ignored. "This study confirms what athletic trainers who work with high football programs have long believed regarding the association of full contact drills or practices and the likelihood a player will sustain a concussion," said Dr. Timothy A McGuine, senior scientist at UW. This is probably also true for other football injuries such as sprains, fractures and dislocations."
Just reducing concussions is a big enough win, though. Serious head injuries have plagued student-athletes across the country, with some even being fatal. "Educating high school coaches to limit the amount of full contact would be an effective and economical way to help protect students from head injuries," said McGuine.
The full study will be presented at the American Academy of Pediatrics (AAP) National Conference & Exhibition in Washington D.C. 
---