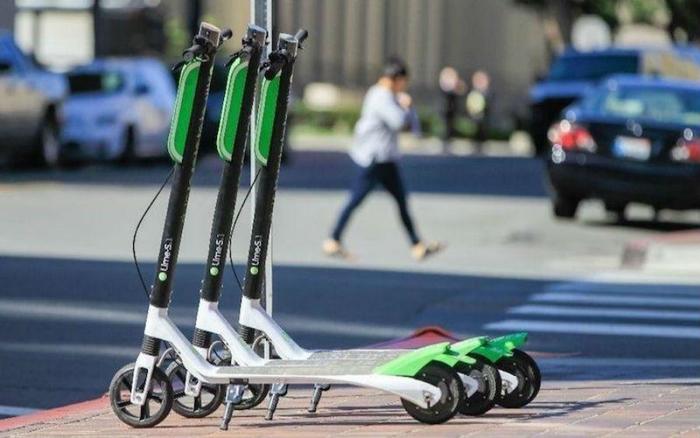 Electric scooters, or e-scooters, haven't had a good year.
Accidents are on the rise, including the story of a Los Angeles man who made history by getting drunk and running over a pedestrian with an e-scooter. Then, right after an e-scooter chalked up its first fatality, a class-action lawsuit was filed contending that the dockless e-scooter industry is to blame for unleashing dangerous products on public sidewalks without providing proper safety instructions, equipment checks, or other safeguards.
On Tuesday, Lime -- an electric scooter-sharing service partially funded by Google and Uber -- found its way into the headlines and has recalled some of its scooter fleet over battery fire concerns.
While the company claims that the mishap affects less than 0.01 percent of its scooter fleet, it moved quickly to curb any further issues.
"We took this issue very seriously. Immediately upon learning of the defect, we worked with (battery maker) Segway Ninebot to create a software program to detect the potentially affected batteries," Lime said in a statement regarding the issue.
"We then worked independently to create an even more thorough software program to ensure that no potentially faulty scooters remained in circulation. When an affected battery was identified -- with a red code -- we promptly deactivated the scooter so that no members of the public could ride or charge it."
Quickly addressing safety issues
Lime quickly went to work quarantining all susceptible scooters from the streets in Los Angeles, San Diego, and Lake Tahoe, where the company identified the existence of the problem.
"At no time were riders or members of the public put at risk. Unfortunately, despite our efforts, we've recently received an unconfirmed report that another Segway Ninebot scooter model may also be vulnerable to battery failure, which we are currently investigating," the company said.
The company also reported that it's taken notice of a different hardware challenge courtesy of reports that the baseboards from one scooter manufacturer, Okai, can crack or break if subjected to repeated abuse or ridden off a curb at high speed. Lime says they are "studying this issue and incorporating these learnings into our design process."
If you're going out for an e-spin, do your homework
As proactive as Lime -- and others in the e-scooter world -- seem to be, there's still some onus on the consumer to follow the company's recommendations and safety alerts.
If you're going the Lime route, be sure to ask if the scooter you're about to take out for a spin has the Segway Ninebot battery and if it has an Okai baseboard. To be sure you understand all the if's, and's, or but's, it's always smart to contact Lime.
In the midst of all of this, there's some good news. Lime just rolled out a new e-scooter called "Generation 3.0" that has a stronger frame and redesigned battery which, if all goes according to company plan, will make it "more durable and resilient for life on the streets."