---
Michael Peters, a former chief information security officer for the identity-theft security firm LifeLock, is suing the company under whistleblower-protection statutes, claiming he was unjustly fired for objecting after the company deliberately turned off or reduced the number of alerts it sent to customers, in order to reduce the number of calls to its customer support center.
Courthouse News Service broke the story on March 24, noting also that, according to its own archives, LifeLock has been sued more than 80 times in recent years, including a securities fraud class action brought by shareholders this month who claim the company failed to comply with a 2010 Federal Trade Commission settlement order.
The FTC settlement stated that LifeLock has misled customers to believe they were receiving services that they were not. As part of that 2010 settlement, LifeLock was supposed to pay refunds to almost a million of its customers.
Peters claims he started an initial risk assessment for the company and uncovered "many instances of illegal and incompetent practices that constituted fraud against LifeLock's shareholders'."
Similar complaints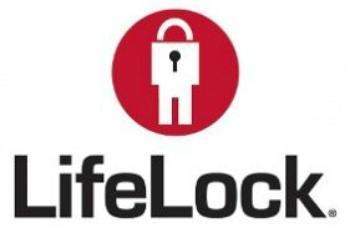 The charges in Peters' suit are similar to reviews posted by ConsumerAffairs readers.
Last August, Brenda in California noted she wasn't getting as many alerts as she expected. Brenda had a LifeLock subscription, then applied for a loan with a certain financial institution; she thought this attempt to get money via her account would result in a LifeLock alert, and it did – the next day.
This surprised Brenda because, "I thought they would alert you right away the same day that your credit was being pulled and put a stop to it until they get a response back."
Brenda said that anytime she did anything against her account, the LifeLock alert came late enough that, had Brenda actually been an identity thief, she could've cleaned out the account in question before LifeLock got around to sending any alerts.
But at least Brenda did receive alerts, albeit in a less timely fashion than she'd have preferred.
Jeffrey in Tennessee says he didn't even get that much; when he wrote last July he said, "We got Lifelock three months ago, thought we might need it. So we called and they told us all the good things that they do …. [they said] anytime we applied for any kind of credit, within 5 minutes we would be texted to see if it was us or someone trying to use our credit."
So what happened next? "In the last 3 months we have opened up a credit account and have been using it. They haven't texted or called us to let us know. This week we bought a $10,000 ATV and there have been no texts to our phone or no emails. That could have been anyone doing that. We canceled our membership today."
---