---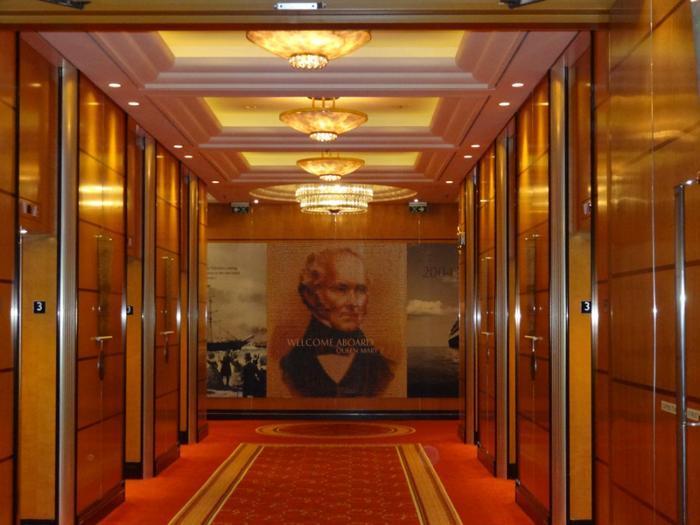 As the Queen Mary 2 leaves its dock in Southampton, its passengers stand on deck waving British flags. There may be few Brits to see them off, but the passengers wave anyway and the festive feeling is one that remains the entire voyage.
If you would like to experience what it must have been like to sail across the Atlantic in grand style, the Queen Mary 2 is the way to go. A true ocean liner, the Queen Mary 2 provides the only transatlantic service between the ports of Southampton in the UK and New York City. Service between these ports is called a "crossing," not to be confused with a cruise. There are no ports of call and the crossing is typically seven nights and six days.
The Queen Mary 2 is set to begin a multi-million-dollar refurbishment of its décor, restaurants, staterooms, and suites and will be out of service between May 27 and June 21, 2016.
What to expect
Experience Cunard's White Star Service, expertly delivered from your white-gloved bellman to your waiter and cabin attendant. Be prepared to pack your finest for three formal nights with men in tuxedos and women in short or long evening attire. There are balls to attend, such as the Black and White Ball and the Masquerade Ball. If you prefer a more casual evening, restaurants and designated areas are available for those who choose not to dress up.  
The ship is truly grand in a classical style. The Grand Lobby boasts a sheet bronze relief mural and a portrait of the ship fabricated in bronze. There are over 5,000 commissioned works of art throughout the ship including the staircases and elevators.
If you are concerned about what you might do with six or seven days at sea, the Queen Mary 2 provides a list of 101 Things to Do. A sampling includes: the only planetarium at sea, performances and classes by members of the Royal Academy of Dramatic Arts (RADA), dance lessons, Broadway-caliber shows, a Canyon Ranch spa and fitness center, and iStudy classes. Relax with a book from the largest library at sea with 8,000 volumes or partake of the delightful English tradition of a British Afternoon Tea in the Queen's Room, with finger sandwiches, scones, and white-gloved service.   
If you don't want to leave your beloved pet at home, cats, dogs, and ferrets can be boarded in the Queen Mary 2's kennels. You and your pet will find all the comforts of home with a pet owner's lounge, inside play, and outside walking areas.
Whether you sip evening cocktails in the Commodore Club while listening to live music, take a coffee break or light lunch in Sir Samuels in the afternoon, or visit the Golden Lion Pub for some darts, karaoke, or ale, you will surely find many memorable ways to spend your days.
The crowning touch of the transatlantic voyage is gliding by the Statue of Liberty and passing under the Verrazano-Narrows Bridge, with little room to spare. If you have taken the crossing from Southampton to New York, the glittering lights of Manhattan welcome you as the sun begins to rise.
---