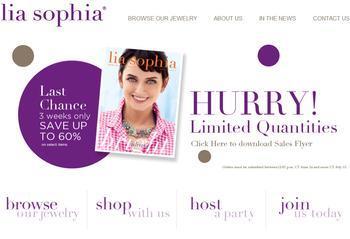 Marketers have discovered that direct sales – selling directly to the consumer through a friend or acquaintance – is a very powerful and cost-effective way to move product.
One only has to think back to Tupperware, Amway and present-day Herbal Life. Almost anything can be sold this way, even jewelry. Especially jewelry.
The biggest player to emerge in the jewelry direct sales space in recent years is Lia Sophia, a line of inexpensive jewelry sold through parties women host in their homes for their friends.
The company was founded by entrepreneur Victor Kiam, of Remington shaver fame, and is now run by his son Tory and his wife Elena.
Home-based business
"We give women the tools and support to start their own businesses, change their financial situation and live life on their terms," Tory Kiam said in a statement on the company's website.
These independent distributors reach out to their circle of friends, asking if they would host a party and invite their friends, thereby expanding the distributor's pool of prospects. At some point during the party the distributor makes her pitch and shows her products.
In return for hosting a party, the hostess receives free jewelry, equal to 20% of the party sales, as well as discounts on other jewelry purchases.
Katherine, of Cincinnati, Ohio, said she attended a friend's Lia Sophia party and came home disappointed.
"The 'professional consultant' who was at the party spent a very long time presenting the jewelry, showing us the different ways to wear pieces – which were so obvious -- and babbling on and on," Katherine wrote in a ConsumerAffairs post. "We then played games, which I did not find to be very enjoyable or even make sense, and I won one of them. I received a small piece of chocolate. What?"
Guilt trip
But Katherine's biggest complaint was with the jewelry itself.
"Unreasonably expensive for the quality that these items are," she writes. "The worst part about all of this is that some of my friends signed up to have parties (I don't know what they were thinking) and I'll feel guilty if I don't go. And if I go I'll feel guilty if I don't buy anything."
V, of Salisbury, Me., said she is a former Lia Sophia "advisor" who was concerned about what the jewelry was made of.
"I discovered there was lead in the jewelry and they were selling a line of jewelry for children," she writes. "You may be aware, the State of California is all over this one. My thought is, if you can't wear it or sell it in California, why would I want to wear it on the East Coast? Its just not safe to have wrapped around your throat. I wrote a letter to the company and soon they discontinued much of the children's line."
Silver to green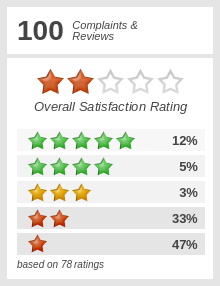 Joanna, of Colorado Springs, Colo., writes that she has purchased a number of jewelry items from Lia Sophia.
"All of the silver earrings that I bought have turned green and I have had a couple of necklaces break," Joanna writes. "Not worth the money."
Chris, of Edwardsville, Ill., hosted a party and was excited when her gathering spawned four other parties, resulting in about 18 pieces of free jewelry.
"The first week of owning the jewelry I had one necklace break, and since then I've had over six pieces break or completely fall apart," she writes. "This is a disgrace, given that the average price of a necklace is well over $50.00. Walmart carries better quality jewelry!"
In fact, a number of consumers posting at ConsumerAffairs have related what they consider to be quality issues.
"Bought a pair of earrings with blue stones and blue enamel, falling apart, this stuff is junk," writes Donna, of Horse Cave, Ky. "Don't waste your money, they will not exchange unless you've kept every receipt for every item in case it falls apart."
Defenders
But Lia Sophia has its ardent supporters, including Nancy, of Santa Paula, Calif.
"I have been an advisor with Lia Sophia for over three years and I can't believe the problems listed in these reviews," Nancy said in a ConsumerAffairs post. "I have many repeat hostesses and customers. I wear this jewelry every day and have pieces that have been in my kit since day one and still look great. Bottom line -- Lia Sophia stands behind their product or I wouldn't still be involved."
Angela, of Clovis, Calif., is another satisfied customer, but advises consumers to keep everything in perspective.
"Lia Sophia is great as long as you follow their policies and realize that you're not shopping at Tiffany's," she writes.