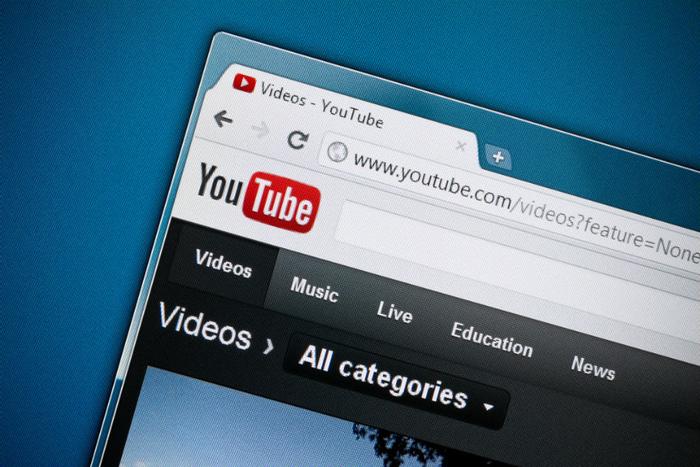 A group of LGBTQ creators has filed a lawsuit accusing YouTube and its parent company, Google, of discriminating against them by limiting the reach of their content and hampering their monetization potential. 
The suit, filed by a group called the Rainbow Coalition, alleges that YouTube applies its policies in a non-neutral way. LGBTQ creators say their content has been allowed to be labeled as "sexually explicit" and "shocking" while instances of hate speech have been allowed to remain on the platform. 
YouTube engages in "unlawful content regulation, distribution, and monetization practices that stigmatize, restrict, block, demonetize, and financially harm the LGBTQ+ Plaintiffs and the greater LGBTQ+ Community," the lawsuit says.
Allegations of discrimination
YouTube says it relies on an artificial intelligence system to regulate all content, but the suit claims the site's algorithms hone in on the identity and sexual orientation of the video creator instead of the content itself. 
LGBTQ creators say their view counts and profits have plummeted under YouTube's policies.
"Defendants' control and regulation of speech on YouTube has resulted in a chaotic cesspool where popular, compliant, top quality, and protected LGBTQ+ content is restricted, stigmatized, and demonetized as 'shocking,' 'inappropriate,' 'offensive,' and 'sexually explicit,' while homophobic and racist hatemongers run wild and are free to post vile and obscene content on the pages and channels of the LGBTQ+ Plaintiffs and other LGBTQ+ content creators," the lawsuit alleges. 
Criticism of YouTube's policies
The lawsuit comes just a few months after YouTube faced criticism over its lag time in responding to a Vox journalist's complaints that right-wing YouTube commentator had been persistently mocking him using homophobic language. 
"While we found language that was clearly hurtful, the videos as posted don't violate our policies," YouTube said in June. "As an open platform, it's crucial for us to allow everyone–from creators to journalists to late-night TV hosts–to express their opinions w/in the scope of our policies. Opinions can be deeply offensive, but if they don't violate our policies, they'll remain on our site."
In response to the lawsuit filed this week, a YouTube spokesperson said all content on the site is subject to the same policies. 
"Our policies have no notion of sexual orientation or gender identity and our systems do not restrict or demonetize videos based on these factors or the inclusion of terms like 'gay' or 'transgender,'" the spokesperson said. "In addition, we have strong policies prohibiting hate speech, and we quickly remove content that violates our policies and terminate accounts that do so repeatedly."
The lawsuit is seeking monetary compensation, as well as a court-ordered injunction to stop YouTube from "censoring, restricting, restraining, or regulating speech based on the discretionary use or application of discriminatory, animus-based, arbitrary, capricious, vague, unspecified, or subjective criteria, rules, guidelines, and/or practices."