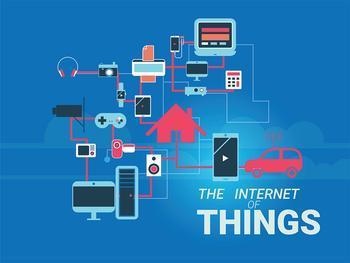 LG Electronics has introduced a portfolio of smart appliances that can be controlled through Google Home, the voice-activated assistant that competes with Amazon's Echo.
The connected appliances include the LG SIGNATURE brand washing machine and dryer, oven range, refrigerator, air purifier, along with an LG air conditioner and robotic vacuum.
Google Home will become a primary interface for connecting and controlling the devices. LG gives as an example consumers checking the remaining time during wash cycles, instructing the refrigerator to make more ice or to raise or lower the temperature on the air conditioner. LG says you'll be able to do it with simple voice commands from anywhere in the house, as long as Google Home can hear you.
LG announced the linkage with Google at Google's I/O event. At a demonstration, company executives connected the LG air purifier and adjusted its settings with voice commands. They also showed that Google Assistant on Google Home could give timely air quality readings and feedback on operational status.
"Our partnership with Google demonstrates just how easy it is to smart-enable one's home with friendly, approachable products," Song Dae-hyun, president of LG Electronics Home Appliance & Air Solutions Company.
Smart appliance security
Dae-hyun said it isn't rocket science to connect all the smart appliances in your home. However, consumers installing appliances connecting to the internet need to give some thought to security.
Last October the internet was briefly shaken to its core by a denial-of-service attack in which hackers harnessed millions of internet-connected devices to try to access sites like Amazon at the same time. Most of the attacking devices were not PCs, but were internet-connected smart devices like appliances, whose security was easily hacked.
Technology publisher CNET declared that these hacks are "alarmingly easy," suggesting it raises serious questions about the security of the smart home.
CNET said consumers can increase the security of their smart appliances by using strong passwords for both the connected devices and the home's wi-fi network. The tech website said consumers can also protect themselves by purchasing smart appliances that allow you to set and change the password, and avoid those that come with a default password that can't be changed.
Learn more about appliances in the ConsumerAffairs Appliance Buyers Guide.