---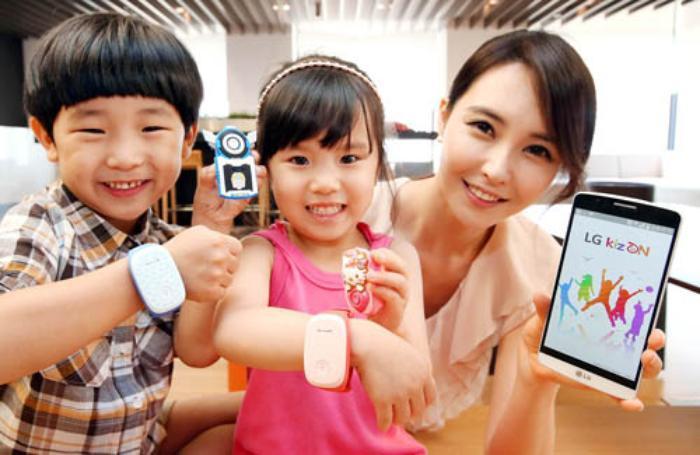 When gangsters and other public enemies are ordered confined to their homes, they're often saddled with an electronic bracelet or anklet that alerts police if the detainee starts to slip away.
Now LG Electronics has come up with a kid's version -- the KizON wristband, enabling America's children to get used to constant surveillance at an early age.
LG didn't put it quite that way in its announcement, of course. Instead, it chirped happily that its new device would "extend the wearable experience to parents with children."
"KizON is LG's new wearable designed exclusively for pre-school and primary school children that offers parents a convenient way to keep track of their young children's whereabouts," LG said. "Utilizing GPS and Wi-Fi, KizON provides real-time location information allowing parents to track their children's whereabouts on a smartphone."
But wait there's more. Not only can parents track their children's every step, they can also communicate with them and the kids can press a single button and be connected with their parents.
If a child fails to answer a parent's call, KizON will automatically connect the call to let the parents listen to what their child is doing through the built-in microphone.
"Children as well as the elderly are ideal customers for wearable technologies," said Dr. Jong-seok Park, president and CEO of LG Electronics Mobile Communications Company. "Wearables allow us to stay connected without the worry of losing a device or the inconvenience of having to carry a large item in a pocket. At LG, we're committed to exploring more ways to incorporate wearable devices into consumers lives in line with our vision to become a leader in wearables."
KizON will debut in South Korea on July 10 before its introduction in North America and Europe later this year.
---