---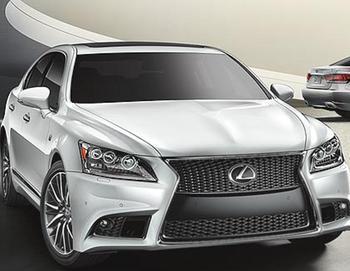 Lexus, Porsche, Toyota and Lincoln took top honors in this year's J.D Power and Associates vehicle dependability study, while Land Rover brought up the rear, its owners reporting problems at three times the rate of Lexus drivers.
Other top scorers included Buick, Mercedes-Benz, Honda and Acura. Dodge was second worst, followed by Mitsubishi. Jeep, Volkswagen and Jaguar also scored poorly.
The study found that overall, cars are becoming more reliable. In particular, it found that new or substantially redesigned models had fewer problems than "carryover" models, the first time that's happened.
"There is a perception that all-new models, or models that undergo a major redesign, are more problematic than carryover models," said David Sargent, vice president of global automotive at J.D. Power and Associates. "Data from the 2013 [survey] suggests that this is not the case. The rapid improvement in fundamental vehicle dependability each year is more than offsetting any initial glitches that all-new or redesigned models may have."
More confidence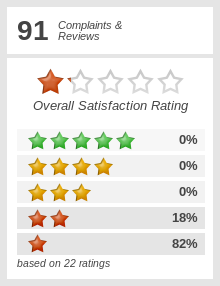 Sargent said that finding should also give consumers more confidence when they're shopping for a relatively new used car, or an off-lease model.
"The continuous improvement in long-term dependability means consumers should have more confidence in three-year-old vehicles, whether they are keeping their current vehicle or shopping for a used car, truck, crossover or SUV," said Sargent. "This means there are a lot of dependable off-lease vehicles in the used-vehicle market. It also means that owners who keep their vehicle beyond the manufacturer's warranty period are able to have greater peace of mind that vehicles are becoming increasingly more dependable."
The study measures the number of problems owners have experienced over the last 12 months in cars purchased during the 2010 model year.
Overall, the cars experienced an average of 126 problems per hundred vehicles. That was a decline from 132 the previous model year and the lowest average since J.D. Power launched the study in 1989.
Highest-ranked
Lexus ranks highest in vehicle dependability among all nameplates for a second consecutive year. Among models, the Lexus RX has the fewest reported problems in the industry. This is the first time in the history of the VDS that a crossover or SUV has achieved this distinction. Rounding out the five highest-ranked nameplates are Porsche, Lincoln, Toyota and Mercedes-Benz. Chrysler Group LLC's Ram brand posts the greatest year-over-year improvement from 2012.
Toyota Motor Corporation continues to perform well in long-term dependability and earns seven segment awards--more than any other automaker in 2013--for the Lexus ES 350; Lexus RX; Scion xB; Scion xD; Toyota Prius; Toyota Sienna; and Toyota RAV4.
General Motors receives four segment awards for the Buick Lucerne; Chevrolet Camaro; Chevrolet Tahoe; and GMC Sierra HD. American Honda Motor Corp., Inc., receives two model-level awards for the Acura RDX and Honda Crosstour. The Audi A6, Ford Ranger, Hyundai Sonata, Mazda MX-5 Miata, and Nissan Z also receive segment awards.
---