---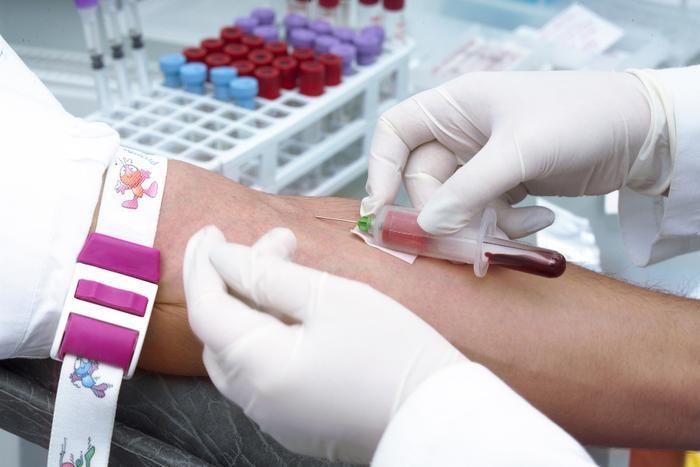 More than 300,000 Americans are living with leukemia, according to the Leukemia Research Foundation. This blood cancer is diagnosed in the U.S. 143 times a day. Of those cases, 66 will be fatal, the foundation says.
Until after World War II leukemia was almost never cured, but recent research has developed treatments that have vastly improved the odds for patients.
According to the Mayo Clinic, the fact that there are different types of leukemia has made treatment complex. But recent developments continue to provide hope for patients with this kind of cancer.
Life-saving difference
Researchers at St. Jude Children's Research Hospital report that when they adjust treatment based on early response to chemotherapy it makes "a life-saving difference" to young patients with an acute lymphoblastic leukemia (ALL), a subtype that is among the hardest to cure.
The researchers published their findings in the Journal of Clinical Oncology.
The treatment, pioneered at St. Jude, monitors and adjusts the intensity of treatment based on the percentage of leukemic cells in the patient's bone marrow at days 19 and 42 of the chemotherapy treatment.
Using this approach, doctors say patients in the study had high rates of long-term and cancer-free survival regardless of the subtype of leukemia they had.
The results may be good news for children and adolescents with Philadelphia chromosome-like ALL – also called Ph-like ALL - a subtype that until now was associated with a poor prognosis. Ph-like ALL accounts for as much as 15% of the most common pediatric cancer.
"This study shows that by measuring minimal residual disease and using the results to guide treatment intensity, patients with Ph-like ALL can enjoy the same high rates of survival as other patients," said the study's corresponding author Ching Hon-Pui, M.D., chair of the St. Jude Department of Oncology.
Hopeful developments
There have other hopeful developments in leukemia treatment in recent years and a few high profile success stories. In September 2012 Chuck Pagano, head coach of the Indianapolis Colts, was diagnosed with leukemia.
After several weeks of intensive chemotherapy treatments, Pagano's cancer was declared in remission and he was back with the team by the end of December, in time for the playoffs. Since then he has remained cancer-free.
Pagano's treatment consisted of induction chemotherapy, in which the cancer cells are obliterated – but so are most of the healthy bone marrow cells. Patients are hospitalized for several weeks until their bodies can producing healthy marrow cells.
That's one of the problems of leukemia – and most cancer – treatments. It's difficult to kill the cancer cells without killing healthy cells.
Re-engineering T cells
Difficult, but not impossible. Ongoing research at the University of Pennsylvania Medical School is harnessing a cancer patient's T cells, re-engineering them, and directing them to attack cancer cells.
In a mouse model of human ovarian cancer, these T cells persisted at high numbers in the blood, accumulated in tumors, and "showed potent anti-cancer activity against human tumors." The researchers say they believe this approach can enhance the use of T cells to fight cancer in the body, since fewer healthy cells are lost.
---