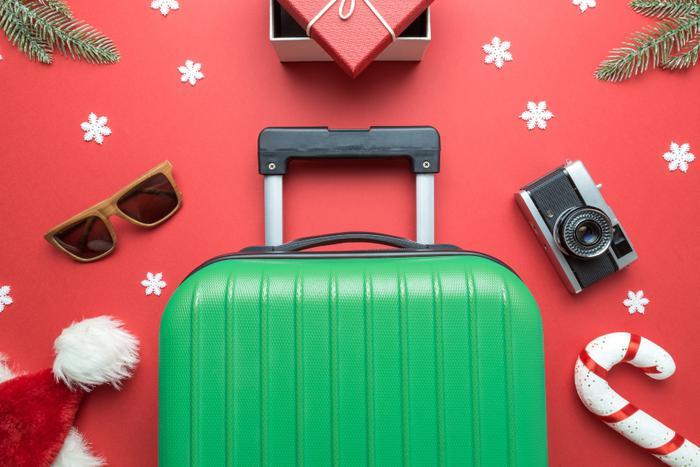 The COVID-19 pandemic is weighing heavily on consumers' decision to stay home or travel somewhere during the December holidays.
According to new research from Cars.com, only 46 percent of Americans plan to travel for the December holidays. What a difference a year makes -- just a year ago, the 2019 holiday season saw more Americans traveling than ever before.
Of those who say they're going somewhere, most (66 percent) are opting to play it safe by using their own vehicles to get from point A to point B instead of trying to wade through millions of people passing through security checkpoints at U.S. airports. 
"Many people are staying home for the holidays as suspected, and those who are traveling will continue to rely on their personal vehicle. For most holiday travelers, the decision to drive is no longer primarily influenced by cost or convenience, but safety and security," said Jenni Newman, Cars.com editor-in-chief. 
"Cars.com has been tracking travel plans since October and has steadily seen the number of New Year's travelers dwindle. This could mean that people are unwilling to give up time with family but more likely to pass on this year's New Year's party."
Holiday travel shifts in 2020
The other holiday travel trends Cars.com uncovered include:
COVID-19 has a greater impact on December travel than it did during Thanksgiving. For December, 66 percent of Americans' travel plans changed due to the coronavirus pandemic, compared to 54 percent reported at Thanksgiving.

Americans are anxious to ring in 2021, but they'll be celebrating at home. Only 33 percent of Americans plan to travel for New Year's, down from 41 percent when asked in October, likely due to rising COVID-19 cases and renewed travel restrictions.

Travel in major cities is rising. Thanksgiving travelers (44 percent) stayed away from large cities, especially those hit hardest by COVID-19. However, things look better for December, with only 28 percent of December holiday travelers staying away. The top three major cities for holiday travelers are New York, Los Angeles, and Atlanta.

It'll be bumper-to-bumper Wednesday and Thursday morning. Cars.com says to expect highway congestion on Wednesday from 6 a.m. - 9 a.m. and Thursday morning 9 a.m. to 12 Noon.
"When it comes to important decisions like whether to celebrate the holidays in person or virtually this year, we recommend following Centers for Disease Control and Prevention guidelines and staying up to date with local COVID-19 rules and restrictions to make the best decision for you and your loved ones," Newman suggested.